I have written a few articles here and I just realized now that I haven't shared a short information about me haha. So here goes...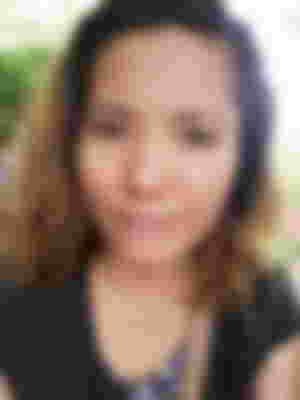 I am called Sem by my friends but I am Chie to my family, these 2 nicknames are too far from each other hehe. I am an introvert person, thus making it difficult for me to gain friends. I do love spending time alone. I am so shy, that I would rather be alone that to talk to someone I've just met. Don't get me wrong, I have friends too, its just hard for me to hold conversations with someone new to me. That's why my circle of friends are just numbered, but I am a loud person if I am with them. I joke around a lot with people I am comfortable with.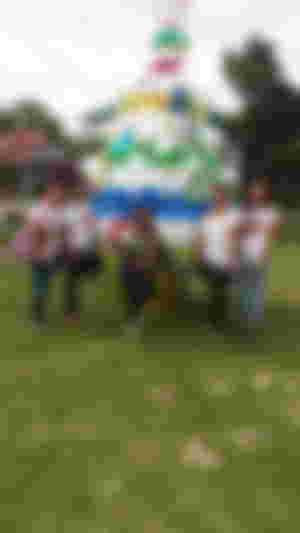 I live on an emerging paradise that is called Carabao Island, in the province of Romblon. We are just close to the famous Boracay island so little by little our island is also known to tourists. I've lived here since I was young, I was born here and it seems like I'm going to die here too hahahaha.
I am the eldest of my parents 'three children, I have one sister and our youngest is a boy. I am an active member of the Seventh Day Adventist Church, we are diligently doing the ministry of Jesus here on earth with my whole family and my cousins.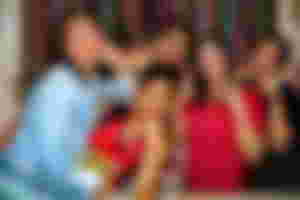 My parents found a sponsor to sent me to college, they are so golden hearted that they sent me and my sister to a private colleges on the mainland. We are forever in debt in them. They are the Chiness boss of my papa.
Upon graduating last 2013, the Satellite branch of the university here on the island hired me as a Computer Lecturer. I passed the Civil Service professional exam taken on September 2013 and I was so thankful and blessed. I spent two years being alecturer, I resigned on March 2015 and applied for a job on our neighboring island of Boracay. I was hired as a Telephone Operator, I only lasted there for 3 months. Applied again in different company and was accepted as a Data Encoder at a famous grocery store, I spent 4 months there.
Our mayor then called me by November 2015 because he said there was a vacancy in the office of Local DRRM and they wanted me to apply because I was eligible so I went home to the island and applied. I was appointed after 1 month as Local Disaster Risk Reduction and Management Assistant, I'm super happy because I finally have a stable job not far from my family, and full of benefits plus no work every weekend, that's a major factor because I go to church every whole day of Saturday. I love my current job but sometimes it's also tiring to report to work every time there's a disaster. It's good and we just always keep an eye on storms here since that's the only natural hazard that threatens our island, we don't experience flooding here, no major eathquakes too. It's a bit of a hassle right now to do my duty when there are storms because I already have a baby and I can't work in the office for 24 hours. Thank God that my boss, our HR and our mayor are very good and very considerate upon my not reporting to work sometimes. I was hired last quarter of 2015 and I am still working for the Local Government Unit here on our island til today, I will be celebrating my 6th year in the government this year.
I am now married and have a wonderful daughter, I only got married last year and only in May did I give birth. We are currently living in my mom and dad's house while saving for the construction of our house, hopefully soon. This is the reason why I joined and still joining in almost all of the free earning apps I see online. I have known read.cash and noise.cash because of this. I really want to save money so that we can start the construction of our house because it is best for a couple to have their own house. I am saving little by little from noise.cash and its a great help since my husband now has no work now because of this pandemic. He works as a tourguide before this pandemic, and he is earning really well back then.
I enjoy being with nature, enjoy watching movies and some reading. Sleep for me is a luxury as I dont get enough of it at this time.
My perfect holiday is to stay home and doing nothing haha but sometimes, I spend holiday with nature,of course with my family.
My life is simple, there is no luxury because I can't afford it hahaha. I love my life even sometimes it's too hard. I am a family oriented person and I love my family so much, I will do everything for them.
As of the moment, I enjoy my life with my family and I am grateful for everything I receive every day.
I am not much of a writer, I am newbie to this eventhough my account says that I am already 2 months here. I have a lot to learn about writing so please bear with me. 😍😍
semft 15:42 September 29, 2021