The Reliability Of Legacy & Centralized Finance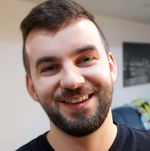 After one of Canada's largest internet providers went down for more than 12 hours, our financial and telecommunications were tested and did very poorly while crypto was working just fine. How reliable is a centralized legacy financial system?
https://peakd.com/hive-167922/@scottcbusiness/osftszqf
https://rumble.com/v1cmb29-the-reliability-of-legacy-and-centralized-finance.html
https://www.bitchute.com/video/y2gKNsvGCcr8/
https://odysee.com/@ScottCBusiness:4/The-Reliability-Of-Legacy-And-Centralized-Finance:d
This is my 529th episode/article. I put a great deal of work into this content so if you find it valuable, please do like, share, comment and subscribe!
With Rogers going down and taking out half our telecommunications, government services, and most of our legacy financial systems with it clearly shows just how fragile our infrastructure is. For the past several years I've heard terms like "fake internet money" when referring to Bitcoin and constantly referring to it as unsafe while claiming those legacy financial systems were the safest. When we were already dealing with the highest inflation ever, we were unable to use debit, etransfer, or any banking services. We only had whatever cash we had available to use and credit cards.
Beyond that, all cryptocurrencies were functioning and going on as normal. They were unaffected by this incident aside from people who couldn't get internet access. But even if you did get access, you still couldn't use any legacy financial systems.
The point is that while everyone had relied so much on these centralized financial institutions when they were tested in crisis, they failed. Crypto however was fine. So, cryptocurrency might be less risky than previously speculated. When the financial systems were at risk, banks were the first to fall. If anything, I would hope this demonstrates the fragility of these systems and shows the formidability of blockchain technology. Therefore, you want to diversify your portfolio. Having cryptocurrency will still give you access to wealth in times of crisis when you cannot access traditional services.
This is just another benefit of holding cryptocurrency added to the long list of benefits that already exist. Cryptocurrency is here to stay, and decentralization is an ideal we should all steer towards.
Do you agree or disagree? Did you run into any issues as a Canadian with telecommunications or accessing your wealth from banks? Is crypto the solution? Let me know what you think about this in the comments below and don't forget to subscribe!
*Disclaimer: This is not financial advice and is purely for entertainment purposes. What you see, hear, or read is my personal opinion, and any statements made are based on my views and should not be misconstrued as fact. My crypto portfolio may or may not be simulated*
👥 Support Me & Follow Me Elsewhere 👥
👉 http://www.scottcbusiness.com
Ask questions in my Telegram: https://t.me/cryptoandthings
You can find all my cryptocurrency addresses on https://cointr.ee/scottcbusiness
You can find all of my referral links here: https://linktr.ee/scottcbusiness  
Sponsors of scottcbusiness