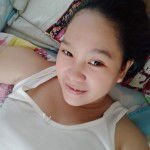 This Ice Cream Recipe is made of 3 Ingredients..
INGREDIENTS:
*6 pieces /sachet of Milo powder
*250 ml condenesed milk
*500 ml All-purpose cream.
PROCEDURES:
1.Whisk a 500 ml of all-purpose cream to double its volume.Chill overnight the all-purpose cream beforehand.
2.Add 300 ml of condensed milk and 6 individual sachet of Milo powder in the mixture then mix throughly.
3.Pour the mixture in any container of your choice.
4.Top the mixture with Milo powder.This procedure is optional.
5.Refrigerate overnight.
6.Serve in a bowl or a cone.Enjoy
THANK.YOU