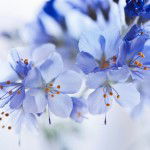 Venezuela a country blessed by the hand of God, who was in charge of endowing it with wonderful landscapes and many natural resources. A rich country that continues to lag behind, where the population does not have the main public services and families must do the impossible to feed themselves daily. To all this is added a major problem and that problem is the lack of social values, corruption and the so-called Creole vividness that grows more every day and in which several groups of citizens have been taking advantage of to finish demolishing the economy of The most disadvantaged.
The large number of young people and adolescents in a gestational state is overwhelming, the streets are flooded by a high rate of violent deaths as a result of the existing armed crime, the social decomposition is so worrying that the sense of belonging has been lost and in public spaces where families used to meet to share, today vandal groups meet. There is no social security, merchants and businessmen stopped betting on our country and left. The ruling classes have been determined to enslave a people that, although they have raised their voices on several occasions, have already learned to live in backwardness. Venezuelans no longer live, Venezuelans survive because that is what has happened to them.
Universities have been disappearing, little professionals are being trained. And it is that the agonizing crisis that the Venezuelan state is going through has been propitious for young people and school-age children to abandon their studies and become part of the informal economy. In turn, unemployment and the high cost of living have led to job abandonment in public administration positions, where the monthly minimum wage is the equivalent of one dollar, this being unsustainable to meet the basic needs of a population that daily it is suffocated by an inflation like never before seen throughout history and that pulverizes the national currency, we no longer speak of bolivars but of American dollars.
All these factors have generated large waves of Venezuelan migrants across the continent. In what decades ago, only internal migrations would arise as a result of industrialization and economic development in the large capitals of the main states of the country. Peasants and day laborers migrated to these cities to improve their economic and social conditions. Today we appreciate the flight of more than four million Venezuelans, figures issued by the UN. Most of them are young professionals from various branches who have found it necessary to seek better living conditions in other countries of the continent, generating great social unrest for these other governments.
Venezuelan society is submerged in misery. But there is no evil that lasts a hundred years, all these problems can be overcome in the long term with hard work and perseverance. But when do we get over the loss of the talent that has left? How do we redirect youth who have been left without school? The Venezuelan state must work to improve the economic and social conditions of a population that is submerged in misery and total chaos of that there is no doubt. Valuable time for progress has escaped us, and in the face of all these adversities we have shown the world our worst face. But we still have hope, we still have dreams and wishes to be a prosperous Venezuela without corruption and with human qualities.