May I have your attention please? I have a question/problem.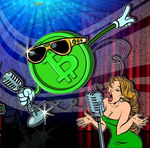 Excuse me everyone, but I had to write a full post in order to get answers for my questions, as I find that important to be informed about. Actually I had asked about it approximately 4 hours ago on a short post here, too, but I couldn't get any answers :(
(I think that situation best describes the problem I have been facing. Without communities we have no chance here to be noticed. With the help of them our posts can reach to the members. That's my opinion of course. Below is the short post I had posted. Thank you)
Hi read.cash community, I'm creating this post just because I have some questions about the communities we become members on here. So I appreciate your answers and thank you for giving your time for my questions :)

First of all let me introduce myself again. I'm Eren from Turkey. I became a member of read.cash last night and wrote three posts yesterday.

My questions are about posting on here. I followed read.cash's posts about posting on here or communities, boosting our posts and also sharing them on reddit. Believe me I did all of them =)

However, I could not succeed in seeing my posts approved on community pages like ''Open for all'' and ''BitcoinCashHub''. Here my question goes, if you can inform me about it. Does it take too long for our posts to be approved on those communities or does it on all of the communities?

One more question, actually I am asking for your advice. What should we do to become successful at blogging here? Can experienced platform members please provide us, new members like me, some information about that?

Thank you so much already for the replies given.