Is Russia Slowly Embracing Crypto?
Russia has a love-hate relationship with cryptocurrency. Sometimes it feels Russia will never get close to crypto and blockchain. Sometimes it feels like they move away from their anti-crypto position, and probably have a different look at cryptocurrency and blockchain technology.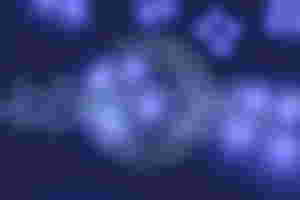 Russia's President Vladimir Putin now talks about taking advantage of a global payment system based on blockchain technology. The current internal payment system is controlled by a small group of people and they hold the power to deny international transactions.
Putin expressed this opinion at the Artificial Intelligence Journey 2022 international AI and machine learning conference. He did not go into detail about how it can be done. Russia is going through financial sanctions and it makes it difficult to do international transactions. When the war between Russia and Ukraine started, financial sanctions were imposed on Russia.
Blockchain technology can solve a lot of problems that people face now. It will eliminate centralized control and empower people. Everyone will have access to it. But it is not clear which direction Russia will move. If they think about the permissioned blockchain network, it gives control and power to the people who run it and it will be the same as the current financial system.
The collapse of centralized crypto exchanges shows how terrible the situation can be if people rely on the centralized entity. Recently Russia thinks about launching a national crypto exchange to make crypto trade safe and secure. They have made a bill about creating a national crypto exchange. It is in the process and has not been approved yet.
After the FTX collapse, some investors shout out for having more regulations in crypto for protection. Regulators do not need new regulations to give justice who commit crimes, fraud, and scams. FTX CEO Sam Bankman-Fried or SBF is still free, there is a question of whether people see him in jail or not.
It seems Russia gets close to embracing crypto and blockchain technology. What Russia's President said about cryptocurrency and blockchain is a positive sign. At this point, it is difficult to predict how things will play out in the end.
There is no doubt that blockchain can give the best security and safety. It ensures everyone's participation. You don't need to ask for permission to interact and make your move. People want to have freedom and control, and what blockchain technology can offer, that's incredible.
Hope many countries make their moves to embrace crypto and blockchain the way El Salvador is doing. El Salvador did not stop making Bitcoin a legal tender, they create a National Bitcoin Office to analyze, evaluate, manage and support different projects that are related to Bitcoin.
There is no doubt we will see more innovation and development in crypto and blockchain. What is going to happen next, maybe we do not think about it right now. It is exciting to be in crypto and explore this technology.
So what do you think? Please feel free to leave your comments. Thank you for reading this post. That's it for now. I'll be back with another post.
Follow me on Noise.App
Reference: 1