_______________________
As a house girl (tambay), I always look forward to have a stable internet so that even without having a stable job yet, I can still continue doing my side hustles as well as communicate with Rhed who is working far away from home. Though I only use wifi vendo machine to have a connection, I am used to have it stable in everyday. But when I woke up this morning, I wondered why I can't connect to the internet though the wifi bar is full and I still have hours in my time.
I don't have any other choice but to wait for it. So, I took my breakfast and my bath. After that, I checked it out but still, there's no internet connection at all. I switched on the other vendo machine but it goes the same. That is why, I decided to charge my phone since it has low battery already and I went out to get one of our basin and soaked my laundries for a while.
While my phone is still plugged in, I checked out again if the internet is back but still, it doesn't. "Ugh...Why?" I decided to start doing my laundries instead. I spent few hours doing it all. Fast forward, after putting it on the clothesline, I checked my phone if its full charge already. Seeing the notification which indicates that its full charged already, I immediately plug it out and check the internet, hoping that its back. But...still it doesn't. "Ugh...Why oh why?"
Together with my parents, we took our lunch while listening to a radio drama. I just listened to them while eating my food. After that, I went inside my room and checked the internet again, its still not working. So, out of boredom, I decided to just start writing a draft article or blog. Hoping that I can publish one of this today. Then, after I finished writing one, I took some nap.
Few minutes later, I decided to continue writing my drafts and then do the dishes and clean my room and our living room, just to divert my attention from feeling bored and tired. That way, I can still let my some sweats off my body. Actually, what gives me more of feeling tired is the heat of the sun. The weather is just too hot for today. I can't rest properly without turning on the electric fan.
For how many times I tried to check the internet, I ended up losing my temper. "Ugh..This really s"cks!" So, what about you my read.cash fam? What would you feel if your internet was interrupted?
(My apologies for those bad words I repeatedly uttered today.🙇‍♀️)
________________________
I felt tired for doing something with less effort for today. I guess, I need to relax myself for now and wait for the internet connection become stable again.😌
That would be all for this blog fellas. Thank you for spending your time. Take good care of yourselves, especially your heart!❣️
________________________
My warmest thanks to all my avid supporters; readers, upvoters, sponsors (old, new, and renewed ones). It is my pleasure to have you and become my inspiration and motivation as I go on to this journey as an online writer and a blogger. Thank you for your undying love and support, and for showing how kind and generous you are. Thank you for making my read.cash journey a wonderful one. May this platform last for a long period of time and our friendship, may on virtual or not goes the same. May the Lord our God bless us more days, weeks, months, and years to come!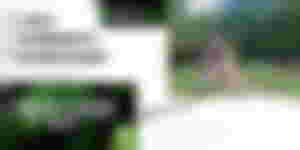 See you in my next blog!😊
xoxo(。♡‿♡。)
_______________________
_______________________
"A New Monday of September" https://read.cash/@renren16/a-new-monday-of-september-2fb155c8
"All about Futsal" https://read.cash/@renren16/all-about-futsal-078cbb4a
"A Sudden Treat" https://read.cash/@renren16/a-sudden-treat-6bfd4b14
"My Old Team" https://read.cash/@renren16/my-old-team-9bd801df
"As a Softball Player" https://read.cash/@renren16/as-a-softball-player-f4b0975a