One of my scary Parenthood Moments!
Parents feel the pain of their children. We feel our kid's feelings, their exhaustion. A new mom knows how it feels to see her little one suffer. Even if they grow old, the feelings are almost the same. I can say that safely when I see my mom.
No one said parenthood would be an easy journey but there comes something that we never prepared for. I believe, every parent has some story to tell, something that let them go speechless, and feel scared, but also that made them stronger.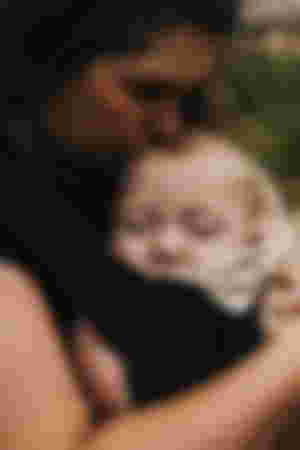 Let me tell my story.
My son is 5.7 years old now. When he was 4.5 months old, he caught a bad fever. He was sick since the night of the event I'm talking about. His temperature started to rise rapidly during the morning. It went up to 105°! As my son was very little, and exclusively breastfeed, his condition deteriorated very quickly.
We went to the doctor that very morning. He prescribed a few medicines and suggested some tests. At that time dengue fever was very common as well as chikungunya fever. The lab staff tried to take blood several times from his leg, hand, and skull but didn't succeed. My little angel was crying in pain and we were sobbing to see his going through all of this.
Later in the day, the fever reduced but his hand and feet started to turn black and cold. We were so scared. My son was not sucking any breast milk or any medicine. During the evening I felt like we should not wait any longer but rather bring him to the emergency.
When we reach the emergency section the doctor suggested doing a color doppler of his heart and an x-ray. We did that instantly. Turned out there was some fluid (probably medicine) stuck in his lungs and his blood circulation was not right for that reason.
It was around 8.30 PM. I was holding him tightly in my warm lap. Suddenly I saw and felt that my son was not responding enough. It didn't feel like he was sleeping. But he was already so exhausted because of the high fever, no food, and all the things he was going through for the whole day; it felt like he passed out!
I cried out loudly in the lobby of the hospital!!
Ah! My heart is still aching while writing this.
So we went immediately to the doctor, and he told that he was fine. He is just taking a nap and is very exhausted. But he was also not worried less and gave us his personal number so we can control if anything happen at the night. He prescribed some new medicine and told us how to take care of my son properly.
We went back home, and both I and my husband didn't sleep for the whole night but stayed beside our son.
The next day, he was in a lot better condition. The fever was low, he was sucking milk, and responding gradually.
At that very moment, I felt how a mother feels about his dead child. I never cry in public but it was the first time and I cried out loud.
Oh! My precious baby. I would never forget that day, the night full of terror.
My prayers to all of the children and moms out there. God bless you all.