Friday night.
I just got home with my sister after helping her friends to help another friend who's mom is in the local hospital ICU with Covid-19. She's been there for 3 weeks now and the family is just exhausted, to say the least.
In a country where everything is just plain wrong, acts of kindness are very rare, and when they do happen they are most welcome and well appreciated. And that made me think that there's still hope for us, as a society, as human beings.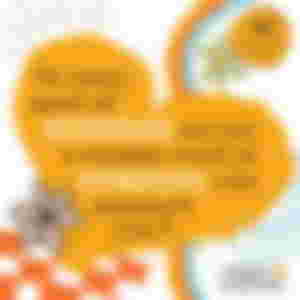 Andreina, one of my sister's friends, is the one that's driving the young girl to every pharmacy available in town to pick up medicines, she drives her to her house to pick up clean close, she makes sure that she eats during the day, and of course, she is too exhausted and asked for help today. A moral support really because we don't have a car o anything, so just asked us to be with her, that's that.
I didn't knew the girl until today, but, I have been in that situation before, so I know how she must feel and we just started to talk like we knew each other from the past. She slept, she ate, she laughed, she vented, she was able to breathe. Such a nice girl in such an unfortunate situation.
The things that went through my mind where many, I mean:
How can I help her if I don't have much to offer her?
Just being there is enough, a kind word, a warm hug, just a shoulder to sleep in is enough to make someones day better. I know that for me that works, althoug I'm very easy to please, just those things would made my day better, so that's what I offered her. I spoke also with Andreina, because she is just so into helping her and her mom, that she is neglecting herself in the process; she needs rest to be able to keep helping them with the things that they need. The girl knows this and agreed with me and the group, that she need to take a step back and recover for everyone's sake, but Andreina's kindness is what's driving her right now.
On Wednesday I got a call from my friend Bea. We haven't spoke in quite some time, she is swamped with work and family life, and as for me my old job ate all my time, and I didn't had a phone to even send her a text message, now I have (just for the text message) and when I got a message in my Facebook from her, I replied from my phone. Anyways, after the respective hello, how are you and stuff, she asked me if I was home; I told her that I was but that my house was a mess and not suitable for visitors, but that we could meet elsewhere, to which she replied that it wasn't necessary, that she just wanted to give me something, a gift from an unknown person.
As intrieged as I was, I didn't ask, I just told her to stop by my house at any time, and an hour later she was here. We hugged (I asked first if I could, you know, Covid) and try to cach up with stuff while her husband and son where waiting in the car. After 10 minutes she grabs a bag and hands it over to me and says: this is from Martha.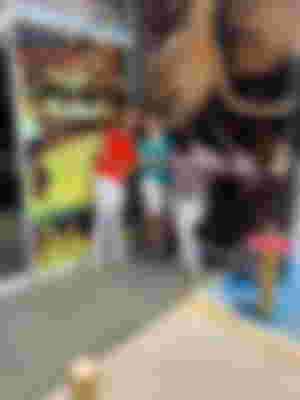 Martha is the journalist making research of the history of the orchestra where I used to work and we only met once. That day we met, she asked a lot a lot of questions, that I didn't knew which one to answer first, but from what I could tell, she is as nice as she is beautiful. However, I didn't get the vibe that she liked me enough to send me a gift, since she had been interacting with the others for months, and that day was the first and only one interaction with me.
So when Bea told me that the gift was from her I thought: what a nice lady! But when I saw what she send me I almost cried. This is what she send me:
This might be somewhat silly for some people because it's just a bag of chocolates, but for me is more than that. She actualy asked which ones where my favorite before she bought them and as it turns out, those are her favorite as well, and the price is around 13 to 15$, nothing I can afford right now, so add that to my surprise because I haven't tasted them in a very long long time.
Of course as soon as Bea left, I took my mom's phone and send an audio message to Martha thanking her for such a wounderful gift, to which she replied that no worries, she just wanted to do something nice for me, no reason at all, she just felt the need to do something for me, an act of kindness.
What in the world could make one person, that to me is still a stranger, to have such an impulse to do such a thing? My friends will joke and say: maybe she likes you haha. But I think that she is just the type of person that wants to make people happy with no particular reason or no hidden agenda.
People like Martha and Andreina, are the people who make me think that there is still hope in this world, to bring light, to be better, to become more human everyday. Because as I said before, kindness might come in many forms, material or not, but it just takes the will to do it, which many people don't have and just think that helping others must be with money.
No, you can help bring a smile to a person by just being there for them, you can show appreciation with a kind word, a prayer, or a gift that no matter how big or small it is, comes from the heart.
"Unexpected kindness is the most powerful, least costly, and most underrated agent of human change." – 

Bob Kerrey