Little But Valuable
I am grateful yesterday when I accepted the fact of full happiness that I have received even though life is not like the abundant life of others but I feel that small dots of happiness will always turn thoughts into smiles of happiness. After a few days ago I was allowed to be a part of Hive but did not lower my intention to leave Read Cash because this house has become the main nest for me which has made me change in the context of writing work. Many lessons can lead me to become a great writer when I read the rules, read other people's articles, comment and can find out what is right to publish so as not to be shot with spam. This valuable learning has made me enjoy the beauty of the writings that I have made myself and it has become my pride when I can be known by others and can expand my journey of working in any place. Thanks Read Cash, I understand now that I was born to inspire others in the arts and Rusty has become my joy.
Be grateful for what you have because life is a gift
It's hard for me to turn away from the life story that has made me grow and develop, I mean that my early life as a farmer's child I can't forget because from this point I can enjoy the harshness of life and challenges so that I can be strong and able to survive in difficult circumstances. What I felt yesterday proves that the work of a farmer always makes my breath longer.
Yields :Little But Valuable
Yesterday afternoon I went to my father's farm because my mother ordered me to when I was at home and according to my mother my father was harvesting agricultural products. I immediately got ready and went to the farm field which was not too far from my house maybe only kilometer from my house, I used a motorized vehicle as my friend to go to the farm.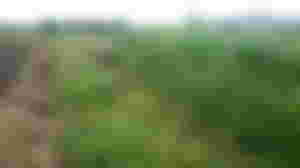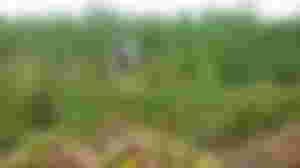 When I got there, it turned out that my father was harvesting peanuts while he was angry that in my area this plant is called brenobon, this is a food ingredient like peanuts but it's not delicious when eaten raw, it has to be boiled in hot water. This food ingredient is also often collaborated with pork, especially pork legs that have been cut and boiled with red beans. Surely your tongue will taste the kimochi, kimochi, delecius.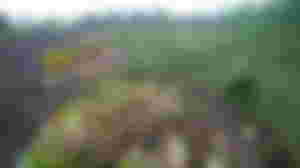 My father collects several piles when he pulls red beans from the ground, this action he does so that it is not difficult to collect several piles into a large pile ready to be lifted.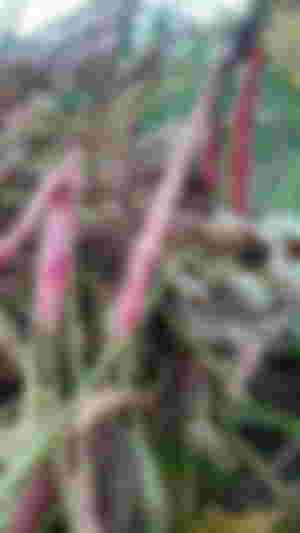 This red bean harvest is not too much but we are always grateful for the blessings that God has given to our lives through the produce of the earth. A little does not matter, the most important thing is the result because gratitude is a very valuable thing.
Surviving does not need to think about reaching or wanting to hug a mountain but when we can enjoy the food from our work then that is the meaning of life without us harming others.
{^•√•^}