Changing Times : The Position of Women on Top
In the past, a woman was always in a position at the bottom and a man was in a position at the top. Women have been tuned to be a second change for men meaning a woman's life is complementary to a man for biological needs and food supplies. Men are used as the nucleus for life in the family regarding issues of income, work and so on. This thought concept continued continuously from time to time but eventually women started to show their fangs even they could live without a man. Many perceptions reveal that times have changed and women have been on the same ladder or equal to men because the reality of life has emphasized that not all men are able to live and cope with their own lives without a woman beside him.
There is a sentence that says that behind the success of a man, there is a great woman in the end, it means that a woman's support means a lot to a man.
Age has changed assumptions and the reality of life has proven that women can get something valuable even beat a man, a tough woman has worked hard to earn extraordinary income and even succeed in the world arena. A woman can support her children when they are abandoned by a man. Time never lies to reveal everything that will be the fact that a woman's life has leveled up to match the position of a man, is no longer an outlet but the main role has been taken over by a beautiful body and beautiful face.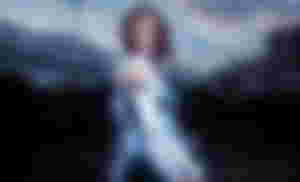 In the past, the leader of the country was held by a man who was the top base in control, but now they have changed and become subordinates because women have occupied the highest throne in social status positions. The percentage of income and income is often a measure of social status and even the strength of a man can be surpassed by a woman. Women are born with different strengths but physical training has changed the shape that women can be strong and great like a man.
Wonderwomen is a separate image to show the world that women can be classy superheroes and are able to overcome difficult lives. Will women return to being like they used to be who were always pressed under men or will the position of women change to be above to control a man?
Women have changed and they have reached the maximum value for changing the perception and mindset of the past.
>>>