Build Platform Or Build Account
I can't understand those are the words that come out of my little heart. It was as if I was swimming in very deep sea water with so little oxygen that I might not be able to return to the surface.
When some time ago rusty came with a small smile and made my heart smile big as if the world was mine. I have to be honest with what I did and I felt when rusty returned to decorate my days.
I have a naughty plan in me that I want to upgrade the platform but maybe I'm wrong. I can't understand and I can't.
Many users seem to be begging for the rusty presence that never comes, but they continue to hold back so that many soft words come out of the heart that is actually cruel and begins to suffer.
Did you start crying? Or go to a bar to put a bottle of alcohol in your innocent body or will you stop writing because Rusty doesn't want to see you?
I am a person who can't keep a feeling when something I see and feel hit me and others, how we become a leader if we are a gentle, sweet and charismatic but there is no firmness in ourselves.
I'd rather be ridiculed and hated but I don't want to be a hypocrite. When you want to convey your feelings but are afraid to be wrong, go deep and start uttering soft words like a dove but actually venomous like a snake.
Honesty is my treasure but I'm actually a pretty tough person and don't want to be swayed by a venomous demon. If the money is important then I will look for it but if the money has become evil then I leave it because it's better if I don't wear sandals half of my feet will be lost forever.
I'm like a baby on this platform because of my young age and follow behavior like I see adults when I see them commenting so I also comment, when I see them giving my heart I also give, when they make interesting articles and long i did it too but i didn't count it, whether it was long or still too short, when they said to stay active i did it too etc i did it too.
But are their words true? Or am I just consumed with a word?
A few days ago until this morning I have poured my heart out to some users by giving until my balance is empty. Actually my naughty intention that came to my mind was to want to build a platform by giving and sharing with other users but maybe I was wrong.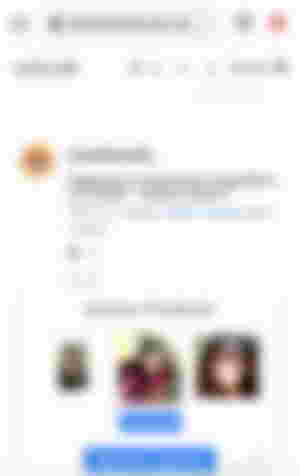 I also thought, maybe this will build my account to be known and attract Rusty's attention so that he becomes my girlfriend every day and forever. But it turns out that my prediction may have been wrong and I have no certainty of all that I have done.
Building a platform or building an account turns out that a little baby doesn't know how and there is no certainty for him.
We may have done many ways to get rusty noticed, maybe days, weeks, months to years until we give up and replace the new account with a different name.
When we publish a new account, that's when the level of awareness is higher because we don't want to fall into the same hole again, so there is a fear of interacting and throwing away words and sentences for replies.
Fear of being wrong means fear of losing money that is a writer who does not want to lose his livelihood because of the difficulty of working in the real world and will have an impact on his dreams and aspirations to buy groceries or home property.
Initially I came here to collect as many bch coins as possible and exchange them for fiat money so that I can become a rich person but the story of my journey as a writer has changed my view that I will not be rich and buy something that I want.
I'm grateful that I've worked in the real world and I don't always expect to get more from this platform because for me whatever they give it may be worth the work I have given also for the platform.
If you complain about the results, try checking your account, maybe your expectations are very high but they don't match your work, so don't be like a beggar.
If we want to work, use our brains to work because the written work can influence other people and we are the director, but if our goal is to do business, try to turn your brain and see which opportunities are good for your business.
Try to understand but I can't understand because one question I might conclude is
What will happen, if we will understand rusty's intentions and desires? maybe if we understand and know it then we may never go wrong working with this platform and rusty will continue to be your companion every day.
So, I will never understand.
I am only able to work while I can and when I can no longer do it I will probably stop.