Similarities and Differences of "The Sower" and "The Night Cafe"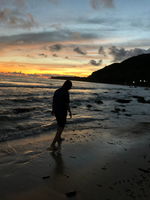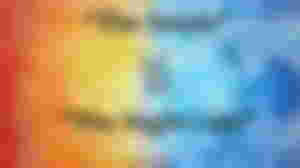 Vincent van Gogh is known for his own set of color scheme that he used in his paintings. He utilized complementary colors such as yellow and blue. Boddy-Evans (2019) notes that Van Gogh's use of colors was deliberate in the purpose of capturing mood and emotions, rather than portraying the colors are in a realistic way which has changed the direction of art in general (Boddy-Evans, 2019).  His use of complementary color schemes was most visible in his works "The Sower" and "The Night Cafe".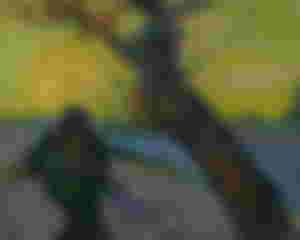 "The Sower" painting was inspired by Vincent van Gogh's interest in sowers which is evident with his 30 works in this theme. "The Sower" was painted in 1888. The colors that stand out on the whole canvas are yellow, portraying the sun and the light it emits, and purple which was used to illustrate the field. Both colors that were used complement each other, however, these particular colors do not represent the actual subjects in their realistic colors, for instance, the field is not purple in reality. Rather, this painting features the unique style of color scheme Vincent van Gogh use.
Similarly, in 1888, Vincent van Gogh painted another work called "The Night Café". In this canvas, the colors that stand out are green and red, and similar to "The Sower" both of these colors contrast each other but complements very well. Both paintings used short strokes, and used the color yellow for the light sources as well as to illustrate the light that was being emitted from the source.
Both artworks have evident similarities but there also obvious differences when it comes to the colors he associated in the subjects. In the aspect of hard work which he depicted using the daylight in "The Sower", he applied the color violet which symbolizes the determination. On the other hand, "The Night Café" scene showcased the night time, and red was used in the background to express human passion.
To conclude, Vincent van Gogh's unique use of complementary colors was evident in his artwork "The Sower" and "The Night Cafe" which mainly features symbols and stories while capturing the emotions of the viewers.
I hope you enjoy reading and learned something to this!
Let me know your about this article, just comment down below!

# 72
: Wednesday
: October 26, 2022
: Re-joyce
Reference:
Boddy-Evans, M. (2019, March 2). What Palettes Did Vincent van Gogh Use? LiveAbout. https://www.liveabout.com/palettes-of-the-masters-vincent-van-gogh-2573701.