Tattoos are a great part of our tradition as Filipinos, everything changed when 3 of the most powerful nations of history colonized our country: from the Spaniards to the Americans, and then the Japanese. We became independent until tattoo art was lost because of western influence, and we embraced Christianism long before our ancestors.
From 40 million followers it went down to 20 million in just 3 days, because of exploiting a centuries-old tradition followed by an entrepreneur who felt dismayed on the influencer's behavior towards us. And it became a hot topic around social media today. Let's do a breakdown of each individual involved in this event.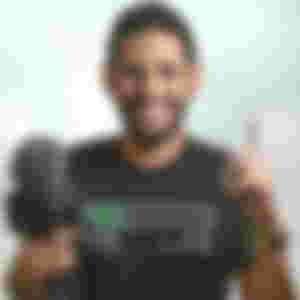 Nuseir Yassin (also known as Nas Daily), a former software developer turned content creator from Israel who is famous for his daily 1 minute videos, then creating 3 to 5-minute videos every week until his career went skyrocketed because of his storytelling.
From creating videos, he then shared his knowledge to other future creators and created his masterclass which consists of Filipino influencers, including the great Apo Whang-Od. Nas had the idea of sharing Kalinga's ancient art of tattooing since the 104-year-old mambabatok gained international fame.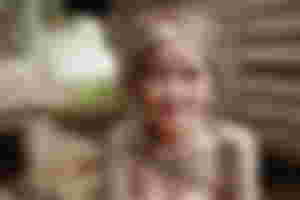 The oldest living mambabatok (tattoo artist) from the mountains of the Cordillera Region, and let me be clear it is not a jungle since there are still houses built around in their community, and she is a national treasure of our country.
Born on February 17, 1917, from the mountains of Tinglayan, Kalinga. At 15 years old, she learned to create tattoos from her father, and she's been doing this tradition for both male & female members of their tribe. For the men, they would earn it from protecting their village or by dismemberment - slicing off their enemies' heads and take it as their memento. For the women, it is for aesthetic purposes.
Until the tradition of the headhunters was banned in 1972, Whang-Od kept continuing to create tattoos until she gained international fame as she was featured in documentaries both local & international. As celebrities, influencers, and journalists gained the opportunity to get a tattoo with the old fashion way.
She broke the tradition of selecting women as her successors, but the community accepted her decision to pass on her knowledge. From her grandchildren, and even to her grandniece, Grace Palicas.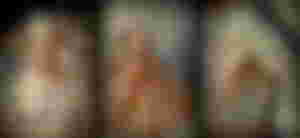 This tattoo tradition got lost during the Spanish Colonization followed by the influence of the west. It managed to survive in some remote areas around the country. Not just only Whang-Od who preserves this ancient art, from the Cordillerans to the Lumads of Mindanao, and the Sulodnon of Panay.
Now, let's go back to Nas' career as a vlogger which he shared his story about our country until someone showed his true nature off camera.
The moment Nas stepped foot in the Philippines and before reaching sky-high within his career he shared his views about our country. From testing our hospitality, visiting key landmarks, and a "very cheap" economy until he realized it was not cheap at all, then helped out our poor community in Smokey Mountain.
He came back for the second time along with his girlfriend Alynne (Dear Alynne), and his apprentice Agon (Project Nightfall) to visit the country again to create more content about the country they truly love. From the controversies spanned through Nas' career, who would never forget his statements about Will Dasovich calling him a "Dormant Media Channel".
Now, with Nas Academy launched recently there were tensions from the famed mambabatok and another influencer which they weren't included in his videos. A reporter from one of our local networks exposed his true colors, tweeting her experience on social media on what happened as they were about to cover a cacao plantation. Louise Mabulo, one of the founders of the Cacao Project, decided to break her silence and fight back against Nuseir.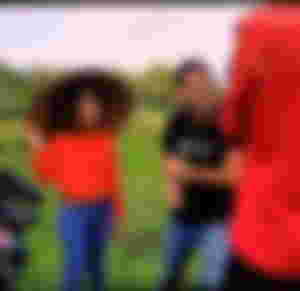 In 2016, Typhoon Nina (International Name: Nock-Ten) made landfall around the Bicol region sweeping 80% of the agricultural industry in the region. Louise's mission is to equip farmers for sustainable success. And in 2019, Nuseir and his crew decided to cover her story but expectations were not met for the influencer. From showing his tantrums to insulting our Filipino farmers, and setting his expectations it will not gain a lot of views for Louise's story.
For Louise, the reporter who exposed Nas' true nature, even followers of Nas Daily we're disappointed after sharing her story. 2 months ago, Nas announced about his masterclass sharing their knowledge in different professions, to the likes of Miss Universe '18 Catriona Gray of being confidently beautiful, fashion designer Michael Cinco, journalist Jessica Soho, including the great Apo Whang-Od where they can learn the ancient art of the Kalinga tattoos from scratch. The only catch is? They'll need to pay P750 (equivalent to $14.81) in exchange to avail Whang-Od's course.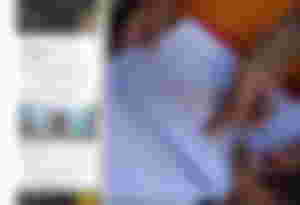 Grace made a post about this, and it was a scam. When a video was uploaded and this was coming from one of Nas' separate pages on Facebook showing Whang-Od placing her thumb mark on the contract. There wasn't an agreement to teach & share their tradition online. Following her outrage to represent her grandmother and their tribe, Nas Daily's Facebook page went down from 40 million to 20 million likes for the last 3 days.
Nas answered all of the allegations against him claiming that the Whang-Od Academy on his website was legitimate, and Louise's story about her was false and fake. Now, the website showing Whang-Od's course has been removed amid this controversy.
If I was in his position, I would never make any proposals to gain profits of sharing an old tradition to the whole world, and that should only remain from their community. Instead of insulting and mocking our people, be grateful for my current situation and adjust myself. Lend a helping hand to any influencer just like Louise, and collaborate with other creators so they can gain exposure in the digital world of social media.
I never followed any of his pages, or even subscribed to either at his channel and also to his collaborators. I do watch most of his videos as my source of inspiration, and now we've seen his dark side. He's a hypocrite, a racist, and exploiting one of our traditions to the world.
For Apo Whang-Od, she doesn't need to have her masterclass online. If anyone is interested in learning the ancient art of the Kalinga Tattoos, then we should go there, travel a thousand miles, and learn from the master herself without anything in return. Looking back from our history, tattoos are a piece of art showing what we truly are as Filipinos, now it becomes an endangered tradition. It should only remain there so the new generation, and the next generation in the upcoming years ahead will uphold that tradition. Never to be sold, or exploited.