As far as we all know, the Philippines is the only Catholic country around South-East Asia followed by Islam from our brothers & sisters in the Island of Mindanao, then other religions came in from small communities. Throughout our history, from the Spanish colonization to the Commonwealth Republic when former Pres. Manuel L. Quezon opens its doors to the Jews to escape persecution at the hands of the Fascist Reich. What would happen if a popular rock star of his generation became a Rabbi? Did he balance two things at once? For us to know more about this public figure, you can watch his video down below.
Mike Hanopol, one of the core founding members and guitarist of Juan dela Cruz. Born in 1946 (a year after World War II) and grew up as a Catholic in Maasin, Leyte. Mike fell in love with music at an early age. At 9 years old, he learned to play the guitar, but his father discourages it so he was sent to a seminary to become a priest. While he was in the seminary, most verses in the holy bible inspired him to write his hit singles Balong Malalim (Deep Well) & Laki sa Layaw (Spoiled) that has moralistic views unlike today's music. Until he discovered his true origins. His father went to the United States to meet his ancestors. The story was, his great-grandfather was a U.S. serviceman, he was designated in the island of Leyte, from there he met her great-grandmother and became a couple. Originally, Hanopol is a Russian/Ukrainian Jewish name so Mike and his family have European blood. Hence, their true religion was Judaism.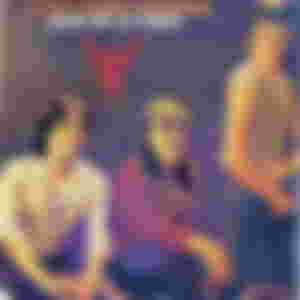 "Being Jewish was my spiritual DNA." As he stated this from his interview with Drew Binsky and other articles. Mike decided not to attend any seminars or born-again bible studies, instead, he worked his way of being a rock star with Wally Gonzales and Pepe Smith as Juan dela Cruz, the pioneers of Pinoy rock. Then, he traveled to the United States of America in 1982, and worked other jobs as he made his way to Israel, back and forth depends on how many months or years to stay, and the shekels (funds) as they call it. From self-studying, he made his way to the holy land - Jerusalem, so he can study Hebrew, the religion, the lifestyle of the Jewish people, and becoming a Rabbi. He continued his studies and converted to the Chabad movement of Judaism in Toronto, Canada. He was ordained by the movement as a proselyte, which means he was granted to teach the religion when he returned to the Philippines in 1993.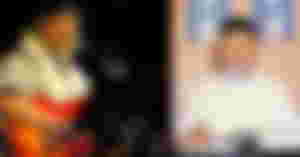 The moment he returned to his homeland, he now teaches the religion at a synagogue in Makati City for those who are interested to learn or convert to Judaism, he has a rabbinical beard, a yarmulke - a skullcap worn by Jewish men, and still observes the religious practices from Kosher to refuse any gigs on Friday night which is their Shabbat (Sabbath) day.
It is very challenging for Mike to practice this religion in a Christian dominant country, but she is supported by his wife, Hermie by keeping their kitchen free of any kind of meat that is forbidden by the dietary laws of Judaism. From his bandmates, he is still the same guy that they jammed with from practices, recording, and live sessions. He was able to balance two things he's passionate about, Rock music and Judaism. Still, Mike made a huge contribution to our local music scene.
Sources:
Lead Image from https://www.flickriver.com/photos/redsago/271221294/
https://news.abs-cbn.com/entertainment/05/12/15/mike-hanopol-become-first-filipino-rabbi
https://lifestyle.inquirer.net/297823/mike-hanopology-return-rabbi/
https://lifestyle.inquirer.net/141115/hanukkah-with-hanopol-from-rocker-to-rabbi/
http://www.canadianinquirer.net/2015/05/14/music-icon-mike-hanopol-to-be-ordained-as-first-filipino-rabbi/