On this day (February 20), the year was 1862. Francisco Baltazar, also popularly known as Francisco Balagtas, died at the age of 73. He is widely known as one of Filipino Literature's greatest equivalent to William Shakespeare.
Born on April 2, 1788, in Panginay, Bigaa, Bulacan. It was renamed Balagtas, Bulacan after his death when Republic Act 4702 was issued on June 18, 1966, to honor the famed poet. The youngest of 4 children of Juan Balagtas, and Juana de la Cruz. He took his primary education in a parochial school in his hometown, then became a houseboy for the Trinidad family in Tondo, Manila. His aunt sent him to study at Colegio de San Jose. In 1812, he finished with a degree in Canon Law, Philosophy, Latin at the Colegio de San Juan de Letran.
Francisco wants to improve his writing and craft under the tutelage of Jose de la Cruz - a famous poet in Tondo. In 1835, he moved to Pandacan, Manila, and met Maria Asuncion Rivera (M.A.R.) which brought as her inspiration to one of his famed literary works: Florante at Laura - a lyrical poem that tells us how love conquers all. It is written in our local language (Tagalog) when Español was dominant during the country's colonization. It was published in 1838 upon his release in prison. Before he was incarcerated, Francisco's affections with Maria were challenged by Mariano Capule. Until Mariano used his wealth to get Francisco imprisoned. From there, he wrote the epic poem during his time inside the prison.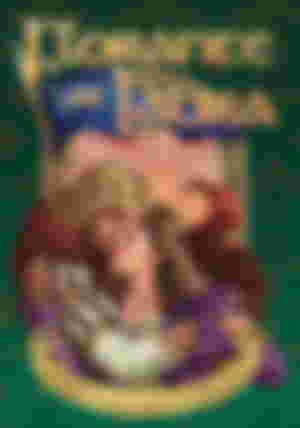 He moved to Balanga, Bataan, and served as an assistant to the Justice of Peace in 1840, and a translator of the court. 2 years later, he met Juana Tiambeng and got married on July 22, 1842. They had 11 children - 5 sons & 6 daughters. Only seven of them survived. Governor-General Narciso Claveria y Zaldua issued a decree that every Filipino must have a Spanish surname on November 21, 1849. Hence, he adopted the name Baltazar as his surname. In 1856, Francisco was imprisoned again for ordering Alferez Lucas's housemaid's head to be shaved. 4 years later, he was released in prison and resumed his poetry writing.
Before his death, he sold his land and all of his riches. Upon his deathbed, he asked a favor that none of his children would follow in his footsteps of becoming a poet, in fear that they would go with the same path he went through. It would be better to cut off their hands than make them writers, those were his final words before his passing.
Florante at Laura is still taught in schools as we study each verse and find out what it truly means, but Francisco's legacy still lives on. In Santa Cruz, Manila, a public school was named after him called the Francisco Balagtas Elementary School. A plaza & park called Liwasang Balagtas (Balagtas Plaza) was erected in Pandacan, Manila, and most of the street names were named after the characters of his epic poem. Folk Arts Theater was renamed to Tanghalang Francisco Balagtas (Francisco Balagtas Theater) near the Cultural Center of the Philippines in Pasay City. The extemporaneous debate done in verse form and spoken in our local language is named after him, we call it Balagtasan.
Sources:
Lead Image from https://www.philstar.com/nation/2018/04/02/1801850/bataan-observes-balagtas-day
https://www.bulakenyo.ph/francisco-balagtas-the-ultimate-filipino-poet/
https://kahimyang.com/kauswagan/articles/944/today-in-philippine-history-february-20-1862-francisco-baltazar-died-at-the-age-73
https://bayaningfilipino.blogspot.com/2017/08/talambuhay-ni-francisco-balagtas.html