32 Million views, and counting as Ez Mil spits on the microphone of the Wish Bus in the United States rapping with his hit single "Panalo" showcasing nationalistic rhymes with a Cariñosa twist.
Ez Mil, the hip-hop persona of Ezekiel Miller (his real name), son of Paul Sapiera, the lead vocalist & guitarist behind their hit singles Parting Time & Mahal pa rin Kita of the 90s rock band Rockstar. The video of the 22-year-old rapper performing inside the WishBus USA reached the shores of the Middle East, Australia, and Canada. His inspiration for using Cariñosa traces back to Ez's high school days where he would perform with his classmates. It is a traditional folk dance in the Philippines where the fan (used by women) and handkerchief (used by men) play an instrumental role as it places the couple in a romance scenario.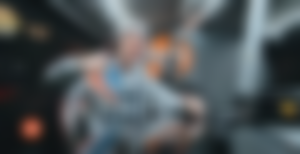 The song has 2 languages and 1 dialect in the Philippines: English, Filipino, and Ilokano which tells about who we are Filipinos, the discrimination he's experienced calling him "Tisoy" (white man), and never forget where our roots are wherever you're on the other parts of the globe. It had mixed reviews, the majority of them were positive, others were on the negative side of it, but Ez & his manager already apologized for constructing their lyrics which lead to a historical inaccuracy during the Battle of Mactan.
Some would say he will take on the mantle of Francis M., but for me, there will never be a new King of Filipino Rap, Kiko will always be the King of Pinoy Rap, but Gloc-9 on the other hand praises Ez's work. Ez is a big fan of Gloc-9, and he'll be looking forward to collaborating with the King's right hand. Also, he is eternally grateful for the opportunity he's given to perform on the WishBus in Hollywood. What I'm expecting for this kid is may his career soar to greater heights. Aside from rapping, he has another persona as a heavy metal fan, he's shredding the guitar so wild that your eardrums will burst out after listening. Check the video below to view more.
Lead Image from https://youtu.be/uJSbt6cPbmA