On November 25, 2020, Maradona had a heart attack in his hometown of Tigre, Buenos Aires, Argentina. 13 days (November 12, 2020) after his surgery went successful to treat a subdural hematoma to his brain. President Alberto Fernandez declares 3 days of national mourning for his death, the Football universe, the Argentine Football Association sent their condolences and paid tributes to all football clubs that Diego previously played on.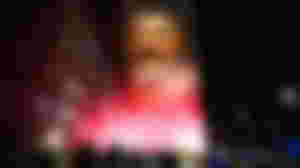 Born as Diego Armando Maradona to a catholic family on October 30, 1960, and raised on the outskirts of Buenos Aires, Argentina. He was scouted while playing for Estrella Roja, and he is a wizard once he has the ball on his feet. He played with different clubs, from the Argentinos Juniors in 1976 then stayed for 5 years with the club. To express his decision since he received a lot of offers from other clubs, he decided to be transferred to Club Atletico Boca Juniors. He led the Boca Juniors on winning the league title, the Superclasico against River Plate at La Bombonera Stadium, and the 1981 Metropolitano Championship.
Maradona went to Spain and transferred to FC Barcelona with a record fee of £5 million ($7.6 million), which he led the Catalans to victory for the Copa del Rey and the Spanish Super Cup, but had a rough tenure with the club and thought it would end his football career after the incident of the 1984 Copa Del Rey final against Atletico Bilbao on September 24, 1983. Barcelona lost to Bilbao with 1 - nil, when Maradona lost his temper to Miguel Solas and Andoni Goikoetxea after taunting with xenophobic, racist insults, and provoking Diego resulting in a brawl after the final whistle. King Juan Carlos was watching with an audience of 100,000 fans inside the stadium. 60 people were injured in this incident. With the disputes between Maradona and the executives of FC Barcelona, Maradona went to Italy to play for Napoli in Serie A with another record fee of £6.9 million ($10.48 million).
At the peak of his career, he leads Napoli by inheriting the captain's armband from Giuseppe Bruscolotti and won their first Serie A Championship in 1986-1987. In 1989-1990, Napoli won their second title and finish runners-up in 1987-1988 and 1988-1989. Aside from his contribution to club football, Maradona became captain of his native country during the 1986 FIFA World Cup. The Quarterfinal match between England and Argentina gave him the title Hand of God during his first goal against the English, and his second goal which he passed 5 players became known as the Goal of the Century. Then, lead the Argentinians to victory against West Germany with a score of 3 - 2.
With his career in Football to greater heights, he became addicted to cocaine and alcohol but he managed to fight his inner demons. It is a very sad day for the world of football that another legend has passed away. For me, legends like Diego Maradona will never die, legends are always be remembered for what they have done.
Sources:
https://sports.inquirer.net/409583/diego-maradona-60-argentine-soccer-genius-saw-heaven-and-hell/amp
https://www.espn.com/soccer/argentina-arg/story/4245036/diego-maradona-dies-at-the-age-of-60-how-social-media-reacted?platform=amp
https://apnews.com/article/international-soccer-soccer-be998601422e881ea6073bb6860c2deb