December 22, 2020, 6:30 am. I checked out of the hotel and took a train ride from Buendia, Pasay City to Carriedo, Manila. It's been a year that I haven't ridden the LRT-1 since I'm getting used to living in the province.
Manila, the city I grew up in. Named after a flower called Maynila. The main capital of the Motherland. It was dubbed as "Paris of East Asia". Conquered by the British for a short period until the Spaniards came colonizing the Islands for 300 years, then the Americans came to build the Commonwealth Republic, and the Japanese with their vision to unite Asia under one banner, then the Joes came back to liberate the Philippine Islands and the country became independent after the war.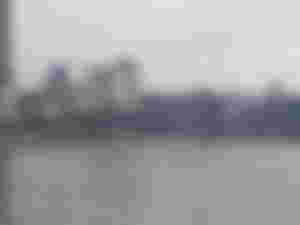 I arrived at my destination at 6:45 am. My first stop was to visit the Quiapo Church. As I walking around the market, the place was full of people back then. There were a lot of vendors covering the whole sidewalk, now with the Mayor's current administration, his order was to give way all vehicles and pedestrians passing by. With the pandemic, metal barriers are placed to limit the people entering and making their way out.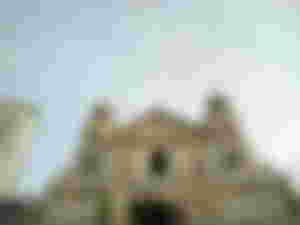 Before I start my tour around the city, I entered Plaza Miranda and visited Quiapo Church. I didn't decide to enter the church and  I only see a few devotees of the Black Nazarene. After visiting Quiapo Church, I went for a photo walk along Escolta Avenue. Before the Central Business District of Makati, Escolta was the center of commerce and trade. It was a business hub back then, funny story here is back in the 20s or 30s, you can enter this avenue only if you're wearing a suit & necktie. Only a few buildings were still standing tall after numerous decades.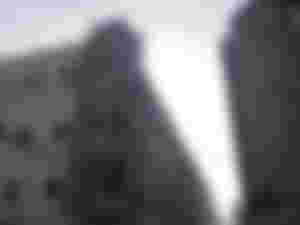 I was about to visit Divisoria, but it's too risky since it is now a high traffic area,there are a lot of people walking around, and vehicles entering the area. It is the holiday season as people from the north to south chose this location to buy gifts, but there are safety protocol officers around with their megaphones telling the public to wear their head protection and maintain their distance. After walking through Escolta Avenue, I went to take a few photos around the Postal Office, then to Intramuros. I checked the internet cafe I used to go to during my freelancing days last year until it was closed due to the pandemic. Then head to Manila Cathedral and San Agustin Church. I decided to take a coffee break, and my next destination: Manila City Hall.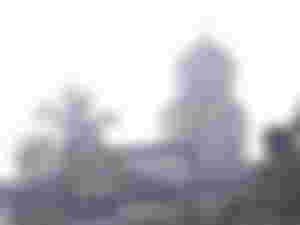 While I was on my way to the City Hall, they give the underpass a new look. From vendors to art murals showcasing our history, landmarks that are translated to our original alphabet. When I reached the monument of Andres Bonifacio, it also gave a new look, and while I was roaming around, there was this wall piece covered in glass only to find out this was a relic from the Berlin Wall - dividing East & West Germany from 1961 to 1989.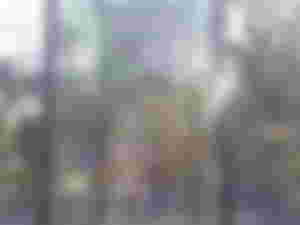 10:15 am. After Manila City Hall, I took a stroll around SM Manila, and it is the same thing as goes after I visited Greenbelt Makati, SM Mall of Asia, Double Dragon, and Blue Wave in Pasay City. After walking around SM Manila, I took another train ride from Central Station to Pedro Gil. Around 11:00 am, I was so hungry, so I decided to grab a meal and walked a few kilometers to Jims Pares, and but this one is different. It was the talk of the town and the owner's story is very inspiring. By 11:15 am, I reached my destination and ordered a bowl of Mami, 2 cups of rice, and Mountain Dew (overflowing bowl of meat & noodles). The moment it hit my taste buds? It was different than the ones I eat from the corners of EDSA-Rotonda and Buendia, Pasay City. I don't want to spoil the fun, but I'll create a separate article about this.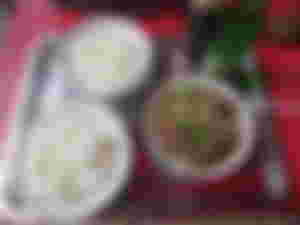 My hair is now quite getting longer and decided to get a haircut after lunch. It was very clean, and not messed up like last time. Then, it's time to roam around with my favorite spots, Robinsons Manila.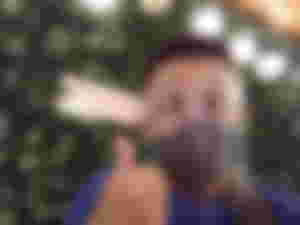 It's the same thing as SM Manila, and both malls are operational, except for the Amusement Centers (Timezone, Quantum, and Tom's World) which is my favorite place to hang out & play arcade games like the Wangan Midnight Maximum Tune, DrumMania Series, and Guitar Hero. 2:00 pm, took another coffee break at the Coffee Bean Tea Leaf.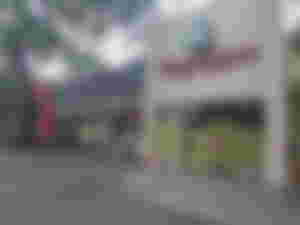 4:00 pm, I walked around Vito Cruz and it is very sad to see people sleeping on the sidewalk, while I was walking around Harrison Plaza is now closed. I used to go here with my mom before these big malls around Metro Manila. This mall stood for 43 years and it is a chosen destination for shoppers near communities around Manila, it's neighboring city Pasay and doesn't have a competitor back in the 70s.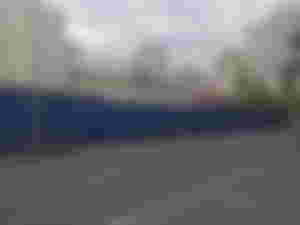 Now, the mall is surrounded by blue-metal walls and informal settlers used most of the sidewalks as their makeshift home. On the other side of the street is the Rizal Memorial Stadium.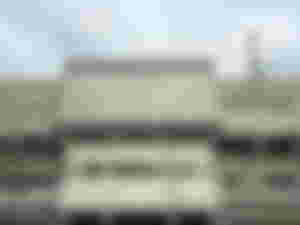 It brings me back those days 9 years ago, from the first time I watched our local football league live to friendly matches, other memorable moments like 2012's Philippine Football Peace Cup, the AFC Asian Cup Qualifiers between Philippines and Tajikistan 2 years ago, and last year's South East Asian Games between Philippines and Malaysia.

5:00 pm, I went to Baywalk to witness the sunset but it was covered by the clouds on the horizon. However, I was able to see the beauty around the bay. And to cap off the night, I decided to walk around Manila's Red Light District, and most establishments along Mabini Avenue are closed due to the pandemic.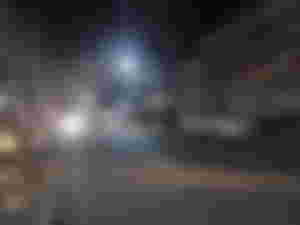 While I was at Quiapo Church, I pray that this new career I've chosen would last for years to come, good health, prosperity, be an inspiration to others, keep an eye on my family and loved ones, I surrendered everything to him and he's the only one who can lead me, and guide me on this path. Lastly, the pandemic would come to an end so everyone can go back to their normal lives.