It's been a year when the whole world stopped affecting everyone around our environment. Things are gradually coming back, but more and more people are getting infected with the new variants of the coronavirus. So please stay safe, follow the safety measures, and stay healthy. Before this pandemic, I remember when I covered my 1st sporting event 2 years ago.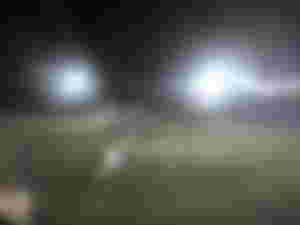 No, it's just an amateur league. I got an invite from one of my friends, and I knew him very well aside from being a passionate fan and promoting the sport. Now, he has his podcast who also shares the same advocacy to promote and support our local football leagues here in the Philippines. You can click/tap here to visit their page.
I remember when I asked him a few questions if I need a media pass, or if I need to show any identification once I enter the stadium. He said no need to show anything, just tell me once you're in the stadium.
With my passion in photography for 10 years, from the streets to the urban life, pop-culture conventions to motor show events I've never tried to cover football yet so I took that opportunity and went to McKinley Hills Stadium (formerly Emperador Stadium), Taguig, to take photos for the Philam Life 7s Football League.
The stadium is located a few kilometers from Venice Piazza, and farther from Bonifacio Global City. I remember from our glory days of the 2013 season of the United Football League. It was great to remember those glory days when Kaya FC beat Global FC twice, even Loyola FC (formerly Loyola Meralco Sparks FC), but the trouble of commuting there would take us hours to get there.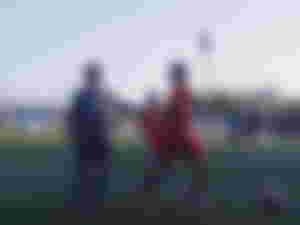 When the United Football League was discontinued last 2016, the Philippines Football League came in 2017 with its football clubs to represent their respective cities around the Philippine Islands. From 8 football clubs, 2 of them discontinued their participation with the following year's season of the league.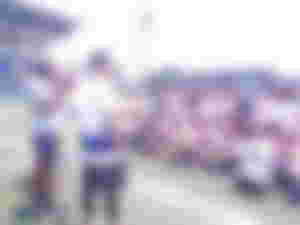 Previously, up to 5 foreigners, now only 4 can play in our local football league. Because of this, many were not given the opportunity to play for the top-tier league division. That's when Anton Del Rosario (former Azkals / retired in 2014) decided to create an amateur league in 2018.
With 2 of the clubs who discontinued their participation in the Philippines Football League (Meralco Manila & Ilocos United), the AIA Philam Life 7s Football League was born. They secured sponsors for a week and opened the gates for foreign players who previously played in the United Football League. No foreigner cap rule and everyone can play the beautiful sport.
The 1st season only began with the Men's Division, followed by its second season in 2018 the league became affiliated with FIF7. As the league grows by organizing matches outside the capital region, on its 3rd Season (2019) they accommodate youth squads in various age groups: U-9, U-11, U-13, and U-15, followed by the Women's Division with 8 clubs participating in the league.
The moment I got into the stadium, the terraces were packed with people from different walks of life. From families with their kids supporting them at the sides, a few of our local celebrities whose children were also interested in the sport, well-known members of the Azkals and other foreign players are also playing in this amateur league.
Matches are scheduled every Sunday and held at the McKinley Hills Stadium, City of Taguig. The stadium is split into 3 sections. If you're facing the stadium's grandstand, half of the stadium on the left is separated into 2 fields where youth football clubs and the Women's Division can play, while the other half on the right is for the Men's Division.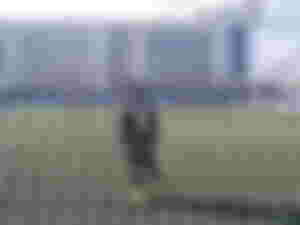 My friend gave me a tour around the stadium where the youth, the Women's & Men's would play, as I start to snap some photos around the venue. It was challenging at first. The players are moving so fast. Unlike other events that I previously covered, most of my subjects are stationary, so I made a few adjustments to my camera settings.
I would say this is my 1st sporting event to cover, and something to add to my portfolio. My passion for football and photography was intertwined because of this event. After taking a few snaps outside, they will be having a short interview with the players participating in that match.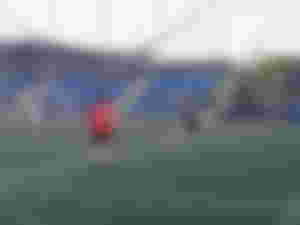 Another challenging moment is, it is freaking hot outside, but in the media room, it is chilling cold in there. I only go out to take a few photos. If the match is very interesting on the pitch, that's where I would stay for a few minutes. Sometimes I would take a few breaks, and the best part is there's a nearby food truck or food stall outside the stadium.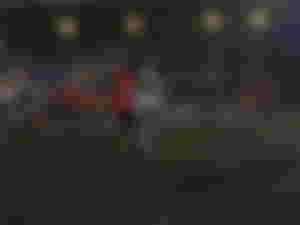 Yes. Unlike in Football where 11 players can play, the match starts with 7 players and consists of 15 minutes each half. The free-kick, goal kick, corner kick, and fouls still apply on a 7-side match just like in Football. As I've mentioned earlier, No Foreigner Cap rule, and anyone can play with or without professional experience.
The only difference was the penalty kicks. As the penalty taker will dribble the ball and go toe-to-toe with the goalkeeper, MLS 90s Style. For reference, you can click/tap here to view more.
I wasn't able to do that and was busy taking my coding boot camp at Zuitt until I found out that David Beckham was invited to the 7s League. Hoping I would meet him in the future. Another reason is the transportation issues since I was living at General Trias, Cavite at the end of September 2019.
The 5th season of the Philam Life 7s Football League was postponed due to the current situation we face today. If he is reading this right now, I am grateful that he allowed me to cover this league, and thought that we only have one football league in the country.
I'm going to head back to McKinley Hills Stadium and continue to cover that league again, and other 7s League established around the country. Also, I'm inviting you to watch & support our local football leagues and head over to McKinley Hills Stadium, Taguig, once the pandemic is over and we're back with our normal lives again.
Here's where I got featured on my friend's vlog (video above) and another acquaintance I met (video below) who made a behind-the-scenes vlog 2 years ago.
For the full album, click/tap here to view more. I recommend that you can switch it to feed view.