The Filipinos are also suffering in these times of pandemic but it is natural for them to be generous and love the country. Others say that this country is generous and has good hearts. And here the people have proven what they have among the Filipinos in the midst of the pandemic they are going through. If the government can't, ordinary people will do it.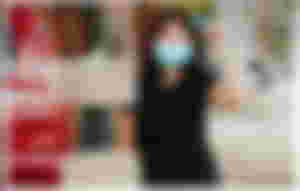 It all started from ONE GOAL of this one person. One day a selfless woman wanted to help those who were suffering and struggling in lockdown. She just set up one pantry which was posted in social media and with-in 24hours,it went viral.
"It gave us hope despite our situation. Some people begin to cry and saying thank you because it encouraged them to help too".
Before she knew it, more and more people where doing the same thing. Many have done this kind of work to help others in different parts of the country. Even people who make a living from farming do not hesitate to help. There are some photos from social media that extend their help.
A GROUP OF K-POP SET UP THEIR OWN PANTRY ❗ "GET WHAT YOU NEED ,GIVE WHAT YOU WANT".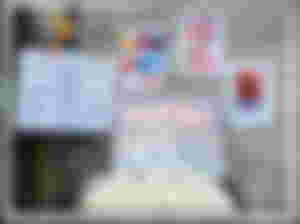 And also a family of farmers also donated their harvest.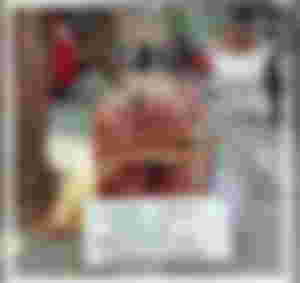 "LIBRENG KAMOTE MULA SA MAGSASAKA NG PANIQUIL TARLAC". Fishermen's willingly gave their catch,many vendors donated fruits and vegetables they were supposed to sell. Everyone came together,and most importantly everyone are there to help each other. This is what the community all about and I hope many country inspired bro do the same.
In one place in Philippines that become trending because of this Community Pantry .And this place is in SAN MIGUEL BULACAN.
Recently, there was a trending post about the 'Maginhawa Community Pantry' made in a barangay in Quezon City. It has been an inspiration for various places such as San Miguel, Bulacan. Here is what looks like a pile of vegetables and fish in the community pantry they built in Barangay Bantog, San Miguel, Bulacan.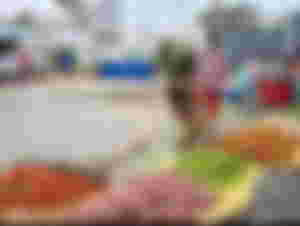 According to some reports, it was Captain Bong Maon and the Captain's family who set up the community pantry in San Miguel, Bulacan.
"The Barangay Bantog Community Pantry in San Miguel, Bulacan looked like it was full of vegetables and other food. Capt. Bong Maon and his family set up the community pantry," said Thony Arcenal.
Many netizens were impressed with what the captain and his subjects did. This captain set a good example for leaders. here are some comments by netizens on such post:
"If there was something like this in every place, no one would sleep hungry."
"Thank you to those who fell and helped. With the amount of income they donated, they have a lot of trust in the Captain who led the Community Pantry. Salute to the Captain."
"That's the real community pantry that aims to feed and help. It's not the pantry that still has petitions and leaflets signed."
"Good job really for people with good hearts, in case they are given a different meaning, hayssst people on earth, why is that. As long as God bless you."
"Pinoy is really different! I salute you"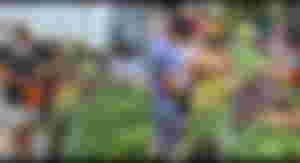 Philippines are in lockdown for almost a year now, many are losing jobs,many were losing faith. But all it took was one kind soul to spark hope again. To one person to one country. And now this one country is becoming a whole world. Because they have already inspired one country to have their own pantry ❗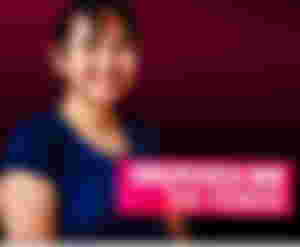 To this woman ,We salute you for your kindness in your heart and for all the people who make the community pantry in their area. Thank you very much. God bless you.