Are you one of those people who likes to see beautiful places, sightseeing and traveling with family and friends?
Taking advantage of the fact that you are participating in the blog, perhaps your income and work can also be employed for leisure through Travala.com, and the best thing, you can pay for the hosting plans with Bitcoin Cash (BCH), taking even more advantage of this price hike.
Travala.com founded in 2017 and has grown from a small startup to a world-leading blockchain-based travel booking platform that thousands of customers around the world trust as their online travel agency.
With Travala.com travelers are connected to one of the world's largest selections of places and accommodations, including hotels, apartments, villas and hostels to luxury resorts.
Currently, the platform offers more than 2,200,000 properties covering 90,124 destinations in 230 countries and territories, and with prices up to 40% cheaper than conventional travel booking platforms.
Success a travel booking experience that also incorporates blockchain technology. By introducing the experience with payments in various cryptocurrencies in addition to traditional payments, customers can also benefit from the asset called AVA (uses BEP2) which is a cryptocurrency that offers advantages to travel holders.
Travala.com's value proposition is enhanced by AVA, which in addition to being the platform's native cryptocurrency, AVA can be used for payments, receiving and redeeming loyalty rewards, refunds, and as a store of value, among other uses.
Founded by a team of experienced travel industry, fintech and blockchain experts, Travala.com's mission is to bring transparent pricing, innovation, authentic truth, enhanced security and efficient stakeholder interaction to the travel industry as a whole.
Travala.com's vision is to align travel booking with the philosophy of decentralized technology to promote accessibility for anyone, anywhere by offering censorship-resistant peer-to-peer transactions with open source technology controlled by software and governed by users.
View White Paper V3.0
Additional Features
Travala has some interesting features, learn a bit more below:
Multi-Payment;

24-hour support;

Gift Cards;

Reservation with Crypto;

Smart Program;

Invite Program.
You are offered several payment methods to make a reservation with us. Choose from Credit and Debit Cards and major cryptocurrencies including Bitcoin Cash (BCH).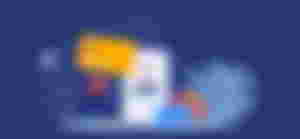 If you find a cheaper deal on another site after booking on Travala, the difference is refunded.
The customer support team works 24/7 via live chat, email, phone or online ticket system.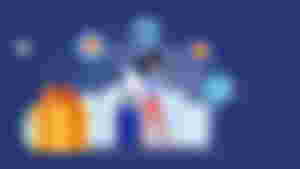 Travala.com Travel gift cards are an ideal gift for friends, family, business partners or any special occasion. Recipients can redeem the gift card for travel credit to make it easier to pay for travel bookings on Travala.com.
We are proud to be the leading cryptocurrency-friendly accommodation booking platform. Pay for your stay anywhere in the world seamlessly using your favorite cryptocurrency, ranging from stablecoin to Proof of Work (PoW) and Proof of Participation (PoS) currencies. See below for a list of supported currencies: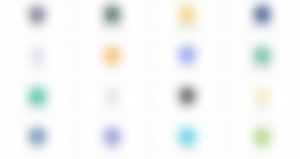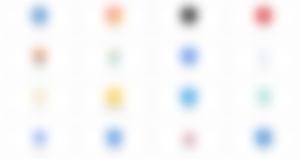 This program refers to things such as discounts, loyalty and bonus rewards. Here's how it works:
Get up to 10% savings on travel bookings and 24% APY bonus
The Smart program offers up to 5% off listed prices, along with up to 5% loyalty rewards upon completion of the stay. It works by keeping a tiered amount of AVA in your wallet. When activated, it applies to bookings of hotels and accommodations that have the Smart icon available. You will also receive bonus rewards of 24% APY just for activating the membership. Smart Program benefits may NOT be used in conjunction with the INVITE PROGRAM benefit.

When you invite friends and family to join Travala.com, you receive a value for each person you invite and complete a reservation of $200 or more. This way you will both receive $25 in AVA rewards in your wallet after the guest completes their stay at the property.

This is my referral link to Travala if you want to register and make future reservations. Follow the lodging and tour itineraries that I will publish here on the channel. Feel free!
https://www.travala.com/ref/ERFHVB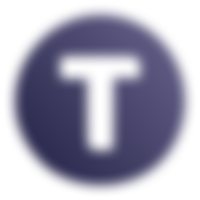 As explained above, the AVA currency is used for payments and reservations, and can also be used in the loyalty program and also as a store of value, or even exchange between people outside the reservation system, in a peer-to-peer manner.
According to data from indexer Coingecko, the Travala.com (AVA) price on today's date (12/02/2021) is $2.24, with a 24-hour trading volume of $12,037,627. AVA's price has risen 7.1% in the last 24 hours. It has a circulating stock of 39 million AVA coins and a maximum stock of 61.4 million. Binance is currently the most active market in its trading.
Check it out on the CoinCap.io indexer:
https://coincap.io/assets/travala
The focus is on user growth and building the product, adding flights, activities and package bookings. Like other integrations with Binance, optimizing and improving existing products and prioritizing new features that add more value to the Travala.com and AVA ecosystems are priorities.
See more at the link:
https://blog.travala.com/category/roadmaps/


To enjoy the review about the Travala company, take advantage and check out this tourist destination in the post below that I prepared for you to know Porto Seguro, located in the beautiful Brazilian Northeast, with beaches and amazing tourist destinations.
https://read.cash/@portalgeographia/venha-conhecer-porto-seguro-e-o-nordeste-brasileiro-1a16ea23