Don't Delay Life.. Aim for Your Life Purpose, the Secret is There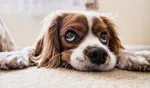 Everyone has a story. These stories are sometimes full of joy, sometimes sadness, sometimes enthusiasm, and sometimes sadness. No matter what we experience, these stories always have a protagonist; it is us. While playing our leading role, we should not forget that we are actually playing the extra role of another story.
I hear and read in many places that there is a terrible pressure on us to find our life purpose. Haven't found your life purpose? Then you've wasted your life! People, too, are ready to pour money into their lives, from psychiatrists to life coaches, energy traders, and anyone interested in spirituality… And that's what's happening these days!
Don't delay life.. Aim for your life purpose, the secret is there
Just as we always want good players in our own lives, we should also take care to be good players in the lives of others.
While playing and living these stories, the thing we should focus on the most is our "Life Purpose" in my opinion.
What is life purpose?
For some it is a child, for some it is a career, for some it is money… We can count many things, but the most important thing is to experience the incredible miracle of being born with one in a million luck. Perhaps it is an indication of the importance of living as an individual by accepting that this life is only our own, and how close we are to our dreams and goals…
Yes, most of the time we can't make our own choices. This applies to everything in education, work, career, marriage. But shouldn't we stop and ask ourselves sometimes? Is that my only purpose? Or how happy am I really with what I have and what else would I be happier if I had or realized? I look at some of my friends who have come to this stage, they take the necessary steps to achieve their goals with great courage and they are very happy. But those who can't take that step keep turning from one corner to another in a circle.
Why did we come to this world, do our worldly exams have a purpose, the main goal of our lives, all of these are actually topics written a lot by philosophers and spiritual leaders. The answers are not unique, they differ. However, people are confused.
In fact, there is a life offered to us and we have the chance to make these changes whenever we want. First of all, it is very important to devote ourselves to development, to reveal our awareness, to target our dreams and what we want to do. Life will be enriched with the meanings we will give it. Life is already a phenomenon that takes place with the measure of awareness. We can only move forward as long as we realize and continue on our way.
A quality life, humane living and thinking, being a mature and virtuous person is also a life purpose most of the time. While building the welfare and comfort of our lives, if we raise our views on life in parallel with this, it will be easier for us to find and catch our purpose. We should know that we have the right to live our own life the way we want, in order not to live as if it were wrong. This does not mean that we should be selfish, forget about our surroundings, and live according to our own minds. On the contrary, our happiness is the happiness of those around us and therefore the happiness of the society.
Let's not put off life to find this purpose. Just as we postpone everything in our lives, we postpone living to such a later date that when the time is up, we are left alone with wishful thinking. We always spend our days believing that if we retire, we can build a better life, or we always spend our time thinking about the past. Isn't that why we're so afraid of getting old?
Do not delay life and miss the opportunities to be happy, listen to your inner voice in finding your Life Purpose, get support, dream, set goals. This will make you really happy.
I have a request from you!!
When you read these lines stop and think what is your life purpose?
If you can get the answer to this question, continue with the right steps towards your goal.
But if you still don't know the purpose of your life, this life will tire you out, you should act immediately.
We can succeed:)