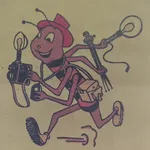 2 years ago, the world we're living in was running smoothly. Everything changed when something formidable was about to happen. What would happen if the world we're living in would turn out to be like this?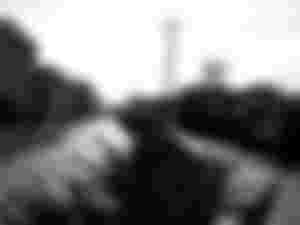 It's not another war, not another nuclear or a natural disaster, but this enemy cannot be seen within the naked eye. It may changed our way of living, but it tested our resilience, molded us to change as a person, and adapted to the current situation. Let's go back to where it all started.
Weeks after the new year festivities, Mt. Taal went into a rage of spewing ashfall along with hot lava, it went all over up north to the capital region after its eruption, as we're about to use surgical masks, an N95 mask or create our own face masks to protect ourselves.
Not until when the first case was recorded, and arrived on January 30, 2020, that a Chinese national entered Ninoy Aquino International Airport and tested positive for the virus. The news spread like wildfire and most of us started to panic, others calmly didn't believe it, so most of us started to purchase every essential we need to survive. Until hoarding a lot of items from alcohol to paper tissues, and face masks became an issue. Even overpriced items.
Previously, it was called the Novel Coronavirus. Then the World Health Organization gave it a new name. Hence, it was called Covid-19. More deadlier than SARS, MERS, the Spanish Flu, and the virus was declared as a Global Pandemic expecting to see the number of cases, deaths, and affected areas rise within the following months. No one can escape it's wrath that entered our shores.
Outgoing Pres. Rodrigo Duterte placed the entire nation on lockdown hence calling it the Enhanced Community Quarantine affecting everything around from closing its borders, establishments, leisure activities, event venues, the things that we take for granted went to a halt in just one snap.
On March 16, 2020, people are in line to pass through the checkpoints for those who are entering the capital region. Most of them were able to pass, others didn't make it because of lack of documentation, and purpose to enter. The only way to enter is if you're working for a company you'll need to present your company ID, and your certificate of employment proving you're working for that company.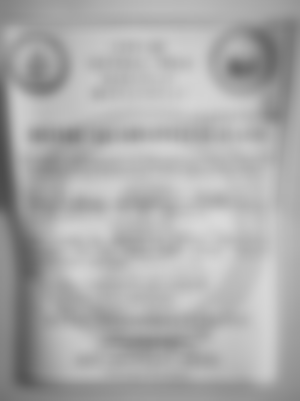 Millions of people lost their jobs, and businesses were closed down. Others remained operational but to ensure that safety guidelines must be followed. No transportation, ranging from public vehicles (Jeeps, Taxis, Buses, Trains, Tricycles) except for delivered goods, mostly essentials for us to survive. Checkpoints were positioned at every entry & exit point for those who were coming in & out of the region.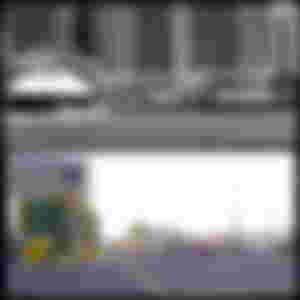 No one is allowed to go outside unless you have a Quarantine Pass. I remember those days every time I would go out, I have the Quarantine Pass along with me, and present it to whoever guards the checkpoint I go through, enter some establishments, and getting in line from ATMs ensuring we follow the safety protocol.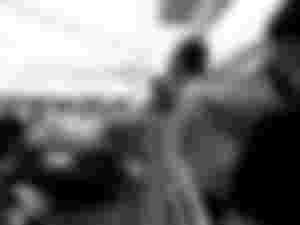 Getting infected with the virus is no joke, as you'll experience different symptoms from coughing, fever, tiredness, difficulty of breathing, and chest pain. We tend to hide or lie if we have these symptoms, and could lead to different results.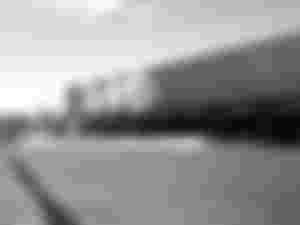 From breaching the safety protocol, we heard a lot of controversies of individuals who violated quarantine rules. Whether you're famous, or not. And other way around if you're not infected with the virus people would still find other way, especially if it is their special day from throwing a mañanita to a big birthday party. Or could get worst if there's an uninvited guest, then left the hotel bragging about her connections why she got out and breached the quarantine protocols.
I remember the time after I did my self-quarantine for 2 weeks, I decided to work on-site and if I work at home, I have a lot of distractions that may disrupt my productivity. My neighbors have their dogs in their front yard, the endless yelling of another neighbor looking for her daughter the whole day, also we have dogs as well, and my work will be disrupted.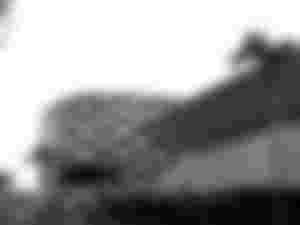 So I packed my bags, my clothes, a book that I haven't read yet in case if I get bored around the site, and my camera. I was picked up by a shuttle service from the company I used to work with. When I entered the capital region again, the city life, the busiest streets in every corner turned into a ghost town. It was a lifeless city.
Now that I'm in my workplace, I focused on my job ensuring that I have to survive and help out my mom back in the province. The only problem was, there are no public transportations at that time, so I told to my mom that I'll be back once the restrictions are lessened and turn into a different quarantine level.
I do have that fear in me of getting infected, but I have to muster my courage and face that fear inside of me. Working for 5 days a week, after work or during my day off, or before my shift starts I was looking back on the things I am passionate about, the things that I am grateful for.
I invested my time to meditate, reflect on the things I have done before the pandemic, and learned new skills after months of staying on-site. Since mass gatherings were postponed at that time, I took the advantage to document everything what I've saw.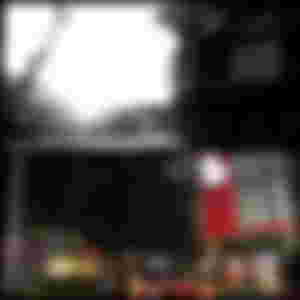 So I took photos again daily, and even on Good Friday before my shift starts. I don't want to miss that opportunity but it is a big risk since I was outside hours before the night falls and I don't want to get caught during curfew hours. One snap to another, the city was lifeless from the Enhanced Community Quarantine (ECQ), to the Modified Enhanced Community Quarantine (MECQ).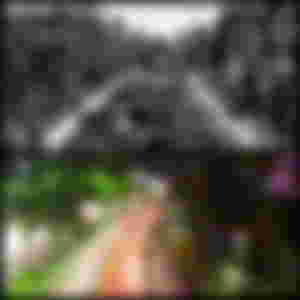 As the numbers keep increasing day by day, many of them were positive, other's were asymptomatic, then either recovered, or declared dead. I tried to avoid watching the news since the numbers are increasing at that time, even hearing a few of my relatives, or friends confirming that they were positive cannot be avoided, but I prayed for their safety.
Some of them were recovered, while some of them are dead. And it is painful to hear that their bodies need to be cremated. That's how life goes and it is very short, but make most of it. Aside from face masks, I even remember that face shields are required to wear, so everytime I would go out and get inside a face shield is required to enter the premises.
Even on working hours, and it is crazy. For me, and everyone out there who's reading this, if you disagree or not face shields doesn't add up as another protection and no scientific proof that can protect us from the virus. Other countries affected didn't require to wear face shields, unless if you're in the medical field. So a year later, face shields are no longer required.
Months later, the quarantine status shifted to the General Community Quarantine with less restrictions and things are coming back as we're about to enter the new normal. Public Transportations are back, Malls are now opened, except for venues, movie theaters, convention centers and amusement parks are still closed. Then it went back to MECQ for only 2 weeks since the numbers keep on increasing.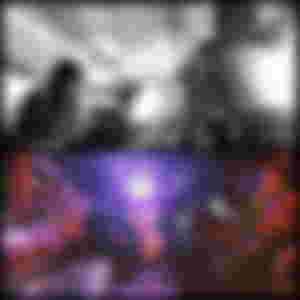 That didn't stop me just to document photos and write everything what I saw at that time, and the reason why I'm doing this is to show everyone around what we've experienced during the lockdown and what the mainstream media doesn't want to show anyone else around the world.
The moment when my job got into a haywire, I was worried if I could stay a few more months, not until the management decided to transfer the program to a different location. So the rest of us we were transfered to a different program, but I can't stand it.
I love the program and the line of work that I did previously, so I decided to leave, and invest my time of writing stories in this platform and visit a few of the cities I've been before if it changed or not.
It was a thrilling ride of using this platform 2 years ago, somehow it managed to answer a few of my daily needs but it was not sufficient, so I decided to go back working full time. You can visit my other profile here.
I tried and see if I can do my job, but it is given there would be rude and unprofessional customers over the phone, and I easily get annoyed of this kind of behavior, so I transferred them to a different department until the management find out, they disabled my credentials.
I even defended myself and explained it to them why I did it. If I was given another chance, and everyone deserves a second chance, I will never do it again, try to maintain my composure and calmly ease their situation, however they terminated me.
I acknowledge and accept full responsibility of the actions that I've done previously. As I have tried to apply with other companies, it even got to a point that my blood is about to boil and my temperature raises high above normal because of the stress that I've dealt with, rejection after rejection, and some of them decided not to send me an update after my application.
I even tried to apply for a recruitment agency, and their system hasn't been changed. I was promised to be given for a position that I wanted to, but instead they given me a different one.
You might been wondering if I am vaccinated? Yes, I'm fully vaccinated and took my booster shot last January. I remember that time when the vaccines arrived, and most people are at their feet so they can get their first dose, others don't want to or they don't want to get it yet because of theories either they've read it or watched it somewhere why they don't want to get vaccinated.
After getting my first dose, a day after I felt a big weight on my left arm, then it circulated my body. A month later, for my second dose, it gave me the same effects, but I only got a minimal headache. Everyone around from my family, friends, other non-vaxxers who decided to take the step of going back to normal.
We're able to celebrate the Holidays a year ago, unlike from 2 years ago. It's been 2 years since our government declared a nationwide lockdown shutting off everything around us. Until things are gradually coming back but not what it used to be.
Despite the situation we faced, let us not forget everyone fighting on the same line to survive. Including our front liners. From our medical experts, first responders, delivery riders, and to our agents who are working in BPO companies, a big snappy salute to all of you.
Always remember, wash your hands, eat healthily, bring your essentials with you, and maintain your distance at all times. Stay safe, and stay healthy.