If you like my work, please consider being a sponsor, it will help a lot :)
Well, After the success of my flipstarter campaign to spread awareness about BCH in Brazil, one of the first things to do is to build the http://bitcoincashbr.info/ everything is ready to go now, domain paid, hosting for 1 year paid, SSL, and more.
http://bitcoincashbr.info/ will be the starting point for new users and also with information for those who already using bch.
Easy, main information about bitcoin cash including a page which will be updated with the most recent wallets, since I'll do those updates will be no need to wait for months to make a simple change there, and one cool thing I want to add it's a page with the platforms built in the BCH blockchain, such as read.cash, memo.cash, flipstarter, bch.games, and more.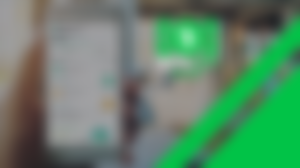 Join our group:
https://www.facebook.com/groups/bitcoincashbr
Stay tuned, more great things are coming, video tutorials are on the way too :)