Southeast Asians Are The Largest Working Class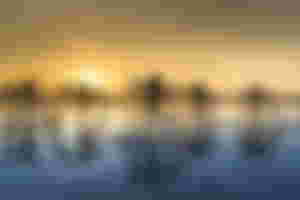 Best wishes to you all!
I am a true Asian, born from a continent that has a lot of diversity in nature, culture, ethnicity and religion. Even though the Asian continent is famous for its natural resources, not a few Asian people decide to work outside the Asian continent.
It must be admitted that the majority of Asian people do not fully depend on their natural wealth, but tend to look for advantages in the form of wages. Many Asian people struggle to live and seek their fortune in other regions or continents, such as the American and European continents. If you are a worker on this continent, surely you know the difference, regarding the wages of workers.
In my area, for example, many residents have worked on the American continent, for many years. Working as labourers, they had been doing it for years and in the end they were able to come back and give evidence by building houses and buying various properties.
Differences in wages for workers have an impact on people's lives, especially in the Southeast Asian region. I can say this is the best way for Asians to have a better life economically. The difference in the cost of living has made Asians flock to apply for visas to work outside the continent.
Even though they work as laborers in the blue continent and the western region, when they return to their place of origin, they will look like people who have abundant wealth and their economic status rises.
In this case, I think about WAGES, why can't one country, especially in Southeast Asia, be like some European and American countries? If you look at it from the point of view of natural resources, in fact the countries of Southeast Asia have very abundant natural wealth but they are abandoned and cannot be developed.
If one could ask, are Asians more comfortable to be laborers?, or to be masters in processing natural resources.
This is, I'm talking about the process, there are many people who are not happy with the long and long term process, so they instead want to work directly and earn wages and very few develop and cultivate their own natural resources.
Any job, the most important thing is that it doesn't harm other people, so it doesn't have a problem. However, we also have to remember that we also have to pay attention to the existence of the surrounding nature and have to manage it, so that our life can be like other regional economic life.
"Be grateful for what you have and develop what you have"
***