My Success For Smiling Father And Mother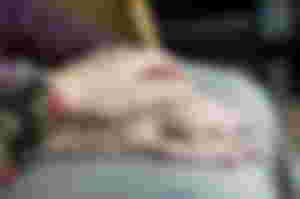 I'm about to take on a challenge from my best friend, @Coolmidwestguy and this is the topic I've chosen
"Wish someone something, give hope to someone, and make a dream come true for someone. Describe in at least 300 words if you could, who they were, why you did it, and what would it be. Is this a person, group, or all of humanity? Maybe a mixture of all, it's time for you to play the role of the Angel."
Next..!!
Life is full of twists and turns and challenges that require perseverance and dedication to face them.
For me, one of the greatest motivations in life is to see the smiles on my parents' faces.
My parents are the main source of inspiration in my life, and I have big dreams of making them happy with my own success.
As a child, I was always directed and supported by my parents.
They have given everything they have to ensure that I get a good education and have fair chances in life.
They taught me important life values, such as hard work, integrity and honesty.
All of these are precious gifts they gave me.
When I see them working hard and struggling to provide a better life for our family, I feel inspired to follow in their footsteps.
I feel responsible to repay their kindness by achieving success in my career.
I want to give them the pride and happiness they deserve.
In pursuit of success, I realize that this journey is not easy.
Challenges and obstacles often block our steps towards our goals.
However, whenever I feel hopeless, I remember the analogy of a farmer planting seeds.
Like a farmer, we must plant seeds of effort and perseverance.
This seed needs to be watered with hard work, perseverance and tireless dedication.
Like a plant that grows, our success also takes time to develop.
However, when the harvest day comes, when we see the results of our efforts, it is a time of joy.
I want to describe myself as a seed planted by my parents.
With tireless effort and dedication, I hope to grow into a strong and fruitful tree.
These fruits will be my successes in career and life, which I will present to my parents.
I want to work hard and reach my goals not only for myself, but also to make my parents proud.
I want to make sure that they have a happy old age free from financial worries.
My success will be the best reward for their kindness and sacrifice.
In this journey of life, I realized that making my parents proud is not only about material gain or wealth.
More than that, it's about living life with integrity, benefiting society, and upholding the values ​​taught by them.
I want to be a useful person, not only for myself but also for my family (especially) and for everyone (generally).
Like clear water that flows from the mountains and continues to flow endlessly to the small huts in the countryside.
Thank You !
***