Identical Work With Salary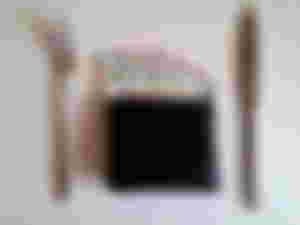 Greetings to all of you!
Are you currently working?, I hope you already understand about the needs of "stomach", I think about this every day about working time and taking breaks to eat. Of course, your work is your source of income, if you don't work you will die.
I work according to the schedule set by the office, but I don't get paid every day but every month or quarter, woww..it's really frustrating if I have to wait for three months, maybe I'd die dry if I didn't have savings. However, I have to realize that now it's not like in the past, because nowadays work is difficult, so there are no more options to choose a job, the most important thing is to be able to produce.
However, a few days ago, I again reflected on my income while working. The job qualifications are indeed very high but the income is small. In my heart I say that this is not balanced. "If I have to quit my job then I no longer think about salary and if I will look for a new job then I have to think again about salary." It looks ridiculous but that's my life which always promotes balance.
For now there is no other option to get a new job, because several agencies have not opened vacancies. Thus, I had to rethink my next plan. I also thought, if several agencies open vacancies, but the salary is the same as the salary I'm currently receiving, then that means nothing.
Maybe you are currently enjoying a good job and a decent salary, so keep it up but if you are still thinking about a higher salary, I hope you don't quit because currently unemployment is increasing.
Salary is often the axis of the problem, maybe you also have the same understanding. Many people say, if you are already working then you are free from hunger. But what about a very small salary, can you make ends meet? This is a reason why a job must be chosen, not because of prestige but a matter of salary.
That's all for today, keep up the good work. Because you are being awaited by your family to bring groceries.
Thank You !