Early Antidote
Best wishes to you all!
Last night I experienced inner pressure which was quite draining mentally and mind, to the point that sweat drenched my body, this is not the first time I have felt this inner pressure, a few months ago I also felt the same way.
I don't know what prompted it, until my mind thought about a very deep worry. I can say, it's about hope for the future, which has been rooted in my brain for years.
However, last night I became a "high level pessimist", you could say the negative aura has taken over all my brain cells. Thus, there is no more positive aura coming in, to replace the negative aura.
This is how if the mind continues to be dominated by worry, life feels like it has lost 50% of its life, there is no more enthusiasm, motivation, peace, tranquility and passion for life decreases. Fear and frustration seemed to have brought me to a dead end and abyss.
Should I stop, because of the threat within myself?, I tried to calm myself, when the pressure was at its peak. I have been thinking about what will happen next if my wish is not met.
What if your expectations are not met? what do you do?, or is there a solution from you, to deal with something like this.
This morning, I had an epiphany when I saw a picture.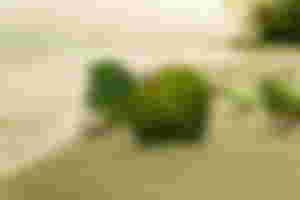 Take a look, these ants are trying to lift and avoid leaves from water threats on the coast. They lift and move slowly, so that the leaves are not washed away by the water.
This is not talking about cooperation but their (ants') way of "avoiding" losses without losing food.
In this case, I get a solution to overcome the problem that I have buried for a long time, if this happens then I already have an umbrella to counteract it.
We often hear the phrase "prepare an umbrella before it rains". In this case, I learned that to avoid disappointment and loss in the future, we must prepare an "antidote". Tackle from the start so that all possibilities that will occur, will not lead to our lives being destroyed.
I also feel that things like this are often faced by most people, maybe you have felt the same way. However, sometimes many people don't know how to anticipate things like this, in the end when they don't reach the pinnacle of expectations they often become depressed, mentally ill and even willing to take their own lives.
I also just got this idea, maybe you also know from the beginning. This is also an education for the younger generation, who incidentally have big aspirations, hopes and dreams.
When you still have opportunities, then chase dreams and the future but always remember that disappointment can rob your life, if you can't ward off it from the start.
That's all for this article, keep the spirit and be careful.
Thank You.