18+ Content Effects On Children And A Bleak Future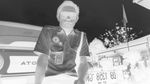 Times have changed and affect various aspects of social life. The deviation of human behavior against the changing times has shown that the human brain is always flowing for the desire for inner satisfaction.
Human sensitivity to accept suggestions of sensitive content influences the mind to reflect this desire in a way that it shouldn't. Many media users have damaged the generation of leaders who will protect society in the future but the reality has proven that age is no longer a limit to access adult media content.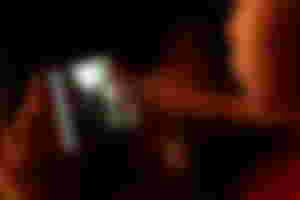 The problems that occur have the assumption that the next generation of the nation and the state will no longer have integrity. deviant behavior from among minors has published a new history of the collapse of morality.
This is the impact that occurs, children who go to school no longer prioritize seeking knowledge but have turned into a place for promiscuity and a place to highlight their beauty and body beauty.
Education is actually for the personal future and the future of the nation, but children's desires have changed due to the influence of the media which often stimulates children's brain growth, so that the absorption of children's brains has changed to the desire to do actions like watching 18+ sensitive content media.
Learning activities are often disrupted because children prioritize appearance or style to attract attention of friends. especially if their brains only think about adult content so that their passion for learning decreases and their appetite increases.
When children are at home they often show their parents attitudes and actions as if they are doing positive actions such as studying, listening to parental advice, helping parents and so on but when there is no more supervision from their parents they start practicing by watching serials. adult content.
Children's intelligence by holding cellphones does affect their brains to become more insightful because there are many things they don't know when they study at school, they can find out by looking for information on media applications or websites.
But it turns out that the insight they received turned out to have such a severe negative effect. The impact is very visible when children know how to open adult content that has been locked or prohibited by the government and cellular network providers. by searching through videos or websites that provide a way to access adult content.
This is what is done most often, even though application or website service providers warn strongly against prohibiting minors from accessing it, but children's intelligence for identity manipulation is carried out, both names and birth dates are faked, so they can break through without hindrance.
As parents, maybe we think that this is a service weakness from the content provider but logically should we blame them? if we as adults also access content like that.
If we have to speak honestly, we must have manipulated our identities in accessing some services that should be prohibited by regional or territorial regulations from entering. but we always have a way of getting there.
It's very ironic when warning children not to access adult content while as parents or adults are always there.
Internet service media is a staple for everyone to communicate with everyone in this world. as if the world is getting smaller, it feels because you can see virtually the social life of every human being who carries out activities under the sky and can even know in detail a person's personal life.
Of course, to access this requires adequate internet network connectivity and the way people do it is to use WIFI services because with this method family members can experience unlimited internet connectivity.
But have we ever thought that this method will have a negative effect on children? Indeed, many parents always supervise their children when holding their cellphones, but keep in mind that parents' work often ignores supervision when parents are busy with work and when parents are not at home, children must be browsing because of the unlimited internet network using the WIFI method.
WIFI has given a black cloud to children because its influence can jeopardize the future of children. psychologically and mentally they will be affected, especially when the child is in the room to sleep, maybe they are no longer supervised by their parents. maybe by now you all have been thinking what they are going to do.
Everyone really wants their child to look happy because the happiness of the child is the happiness of the parents. but when children ask for something for media shows or watch videos such as drama series that have intimate scenes and short-duration video service provider content that is currently rampant, parents must be forced to show this show, even though the content does not assume a hot display but media services recommend only for adults. because of the love of parents for children who do not want their children to cry or be sad, parents must let their children watch freely.
Parents who were born in an age that is not familiar with technology must feel the impact when they are very difficult to adapt to technological advances, especially the use of cellphones which often confuses them and even leads them astray.
This also has an impact on children, because parents fail to understand this technology is often used by children to lie. it is possible that children have access to adult content, but due to lack of understanding of the media, parents do not supervise the use of cellphones or computers by children.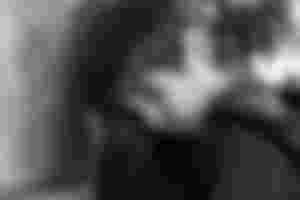 Very fatal about events that can harm the mental and psychological that must be suffered by the child. This kind of influence makes their future will be bleak so that most children drop out of school and get married at an easy age. This also affects the future generation of the nation and state as future leaders. what happens if problems like this do not have concrete actions or mature regulations from parents or the government.
Maybe you have experienced the same situation from your child or sibling, and have taken appropriate action to overcome it. share in the comments for any ideas and input!! Thank you.
---
© 2022 Pajeroz . This article is provided for informational purposes only. is not offered or intended to be used as copyright infringement, hate speech, data manipulation or otherwise.