Many times I have talked to people in the news media and this time I wanted to conduct a self-interview to bring it to the friends of read.cash. It's like talking to the mirror or when you interview a politician and he already knows what you are going to ask him!
So ....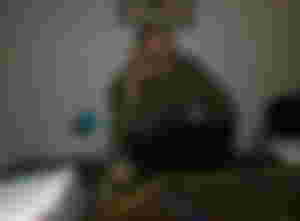 Good morning dear journalist, I will try to answer your interesting questionnaire in the same order of the questions to make it easier to develop it.
- Tell us what you are currently doing and in what area you work or have worked?
R. 1.- At the present time I am "unfortunately" unemployed, it is difficult for a "used" person to get a job, my last work activity related to the productive field ended in May of last year (2020), I managed a farm in Capadare, Acosta Municipality in the State of Falcon. Falcon, unfortunately I was affected by the Zica, that generated a rest and my subsequent retirement (I retired) from work, the main reason was the situation of the country in terms of security, problems to get food and in the farm the lack of water resources and a persistent drought.
That farm, My Legacy, with an area of 140 hectares, but without groundwater or surface water and to maintain or try to maintain a livestock farm by dint of ponds is a fantasy.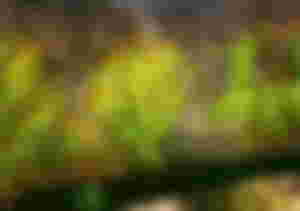 Tagetes sp, a research crop during my professional practice
* Tell us about your experience in life and with Venezuelan agriculture, when did you start?
R.2.- I have worked in the Guárico River Irrigation System, as Technical Advisor of a subsidiary of Agro Islander called "TODO PARA EL AGRICULTOR" (ALL FOR THE AGRICULTOR).
I was in charge of the Arrocera Calabozo, (BANCO AGRICOLA Y PECUARIO).
In charge of the production of corn seeds, Hacienda Durigua, Acarigua, Edo Portuguesa.
In charge of Los Mereyes Herd, Via Cabruta, Guárico State.
In 1970, he entered the Agronomy Department of PROTINAL C.A.
Prepared in experimental field for the cultivation of Soybean.
Responsible for the First Commercial Soybean Seeding, PROTINAL - IAN agreement. Yumare State. Yaracuy
In charge of fodder pelletizing plant for raw material San Carlos - Cojedes.
Exploitation of 60 hectares of Philippine Rice; 60 hectares of cut pasture and experimental field of species such as:
Gliricidia Sepium (Mouse kill).
Tagetes spp (dead carnation).
As a source of carotene in substitution of alfalfa.
Implementation and research on the use of agricultural limestone in peanuts and soybeans.
Head of the Agricultural Nucleus 5 Chaguaramas, Guárico State. Guárico, sowing of Corn, Sorghum; Experimental Field for the obtaining of national sorghum varieties Chaguaramas I; Chaguaramas II and Guárico I, as assistant of the Genetic Engineer Mauricio Ricelli (PROSECA).
Assistant to the Management for the promotion of sorghum cultivation in Guárico state and southern Anzoátegui state (Mesa de Guanipa).

In charge of the San José Farm, Sanare, Falcón State.
Livestock exploitation with Carora type cattle, implementation of the Silvo Pastoril-intensive system (1ha paddocks).

MAC Experimental Station under Irrigation - Santa Cruz de Aragua
Design and experimentation of irrigated crops; soil management.
Field Manager and Administrator of the Santa Cruz de Aragua Experimental Station. Cruz
Administrator of the Directorate of Agroeconomic Development of the General Directorate of Irrigation, Ministry of Agriculture and Farming.
Technical Advisor, Los Charales Sector, Sabaneta Barinas Irrigation System.
Head of Credit Department Sabaneta Irrigation System.
Social Conservationist Social Program Ministry of Environment Watershed Management
Reforestation and Recovery Projects of Micro Basins and Watersheds of Aragua State.
Head of the Department of Goods and Services Ministry of the Environment Aragua State
BANCALES Agricultural Research Project on Heavy Soil Management for Cojedes and Portuguesa States CONICIT
Assistant Regional Director of MAC Aragua- Carabobo-Cojedes
Assistant General Director of Irrigation MAC

of intake, diversion and canalization Small Irrigation System Dos Montes - Gavilanes Camatagua Edo Aragua
Land Movement Housing development Los Angelinos, San Mateo, Aragua State.
Construction of 50 housing solutions in Punta de Piedra Nueva. Esparta
Construction of 86 housing solutions in Caripito, Monagas State.
Construction of a high school in Rio Seco, Yaguaraparo State. Sucre
Repair and adaptation of 1.5 km of Cariaco Irrigation System, Cariaco State. Sucre
Demolition and repair of main irrigation canal, Cariaco Irrigation System.
Advisor and Project Elaboration for INDER-ARAGUA
(National Institute of Rural Development)
Construction of Australian tanks of different capacities
Design and construction of dike for water intake for irrigation Socorro IAN Settlement, El Consejo, Edo. Aragua
Coordinator of Civil Works for the Gran Misión Vivienda Venezuela for the company INVERSIONES PEÑATE C.A.

General Manager of the Mi Legado Farm in Capadare, Falcón State.
These are my movements and my life experience.
- What is your most rewarding experience working in the agricultural sector?
R.2 . -My first experience with agriculture comes when I was very young, my father who was a doctor always had as a hobby the agricultural production, and generally his companion "to the mountain" was me, almost all the family, as good caraqueños, saw the field "as a mountain", almost all the family, as good caraqueños, saw the countryside "as mountain and snake" and did not stay more than a weekend, at most 1 week for any holiday, but I loved that savannah, the smell of dung, mastranto, the singing of the milker, riding on horseback that on my father's side, for my mother IS A STORY OF ITS OWN!
 Every experience has its positive side and even the negative ones, if you do not live them, you simply CANNOT CONSIDER THEM EXPERIENCES, they just happen!
Undoubtedly it was rewarding:
To see Guárico turned into a granary
To have had the responsibility of directing the first commercial planting of soybeans in the country. 
To turn the San José Farm into a nucleus of breeders and mothers of the Carora type, to obtain prizes and recognitions in fairs.
Finally, later on we will be able to review the GOOD, REGULAR AND... unpleasant events.
    * Which is the one that has left you the most unpleasant?
R.-3 When my father sold Finca San José.  I felt something of my being was leaving.
*-4-How do you see the current situation of Venezuelan agriculture?
R.-4 I would not like to use pessimistic words, when in fact the situation should be taken advantage of to "finally" do something truly positive and lasting in terms of PRODUCTION AND PRODUCTIVITY.
Unfortunately, a country adrift, where a state (I am talking about state), has the luxury of appointing an aviator Minister of Agriculture with no policies for the sector (there have never been any, with 2 exceptions in my point of view): Gustavo Pinto Cohen and Felipe Gómez Álvarez), with a body that is an appendix of all AGROPATRIA, which is Agronada; with IMMENSE INVESTMENTS without follow-up or answers, the Greenhouses, sprinkled all over the country, as crop houses and are shade roofs for lazy and vagabonds, if I continue I will get a headache from so much misery that my eyes see and feel the impotence of not being able to solve.
But as long as there is no management at the highest levels, we will only be able to produce corruption and negligence.


- 5. What was done wrong?
R.- I think it was born wrong, let's see:
The countryside is abandoned because of the oil boom, neither you nor I were born.
A man came up with a phrase that 72 years after having pronounced it STILL REMAINS IN THE EARS of those of us who in some way are related to the countryside "WE HAVE TO SEED OIL", Arturo Uslar Pietri...Now we are trying to give careers, as if we are understanding it, laugh it up, vertical chicken coops; family gardens; URBAN CONUCOS, for GOD FORGIVE THEM, THEY DO NOT KNOW WHAT THEY ARE DOING.
b) Nefarious implementation of an AGRARIAN REFORM that IMPLANTED A MAN IN THE FIELD; DEFORTED HIM; SEEDED HIM; CONTROLS CREDIT AND LIQUID SEEDING, that man felt he was the guachiman of a plot NOT A SMALL PRODUCER, there was NO SENTIMENT OF POSITION.
c) The horrible RECRUITMENT for the FAN, they brought to the big cities THE RELEVANT GENERATIONS, the young farmer no longer wanted to return to his land.
d) The traditional irresponsibility or NEGLIGENCE OF THE POWER for NOT DOING, not delivering inputs on time, Lack of timely credits; Delay in the payment of harvests.
e) Abandonment or non-existence of agricultural roads or access roads to the production centers.
f) Disrupting Private Property; Destroying Legal Security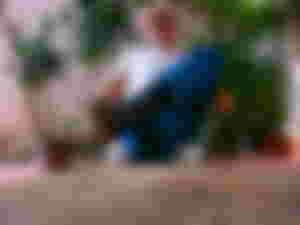 - 6. What was done well?
R.- 6.- What was done well WAS TO TRY TO DO IT, if it had been done well WE WOULD NOT BE AS WE ARE.
- 7.- How can we rescue Venezuelan agriculture?
A.-7 Generating TRUST, RESTORING PRIVATE PROPERTY; CREATING AGRICULTURAL POLICIES CONCERTED BETWEEN GOVERNMENT AND PRODUCERS.
Secure input supplies
Efficiently activate credit lines
Recognize, support, instill that the way out is to PRODUCE -PRODUCE, there is no other.
- 8 -What would be your advice for the generation of relief in agriculture?
R.-8 Generating Trust, Restoring Private Ownership; Create Agricultural Policies Concerted Between Government and Producers.
Secure input supplies
Efficiently activate credit lines
Recognize, support, instill that the way out is to Produce -Produce, there is no other way.
To have faith in the country, the conditions exist and have existed, to fight for the future of the country, to move away from the Destructive Politics of the Primary sector.
It is inconceivable that in the Faculty of Agronomy of the UCV-Maracay, currently only 400 young people have opted or taken Agronomy Engineering as a life alternative.
This is the journey of my life in agriculture and other managerial activities that I have had to live, in broad strokes.
Thank you for joining me and reading this writing.
We continue fighting!
Original photographic and written support by oizaguirres for read.cash.
My apologies for the interruptions that affect me when I write, internet and electricity are lost all the time.