Fitness: 27th September 2022 + A Did You Know Fitness Question
Okay, after three days, I am getting time to return to my laptop again. The last three days were crazy busy. I did not even have time to close my laptop, let alone open it. So, I could not talk about my exercise schedule at all.
Anyway, now I am back, and glad I am back. 😊 While I did not get time to write, I did make it a point to go out for my walks and runs. After all, if I stay healthy, I can beat all odds and do what I love to do. The best part about spending the morning outdoors is that we get physically fit and mentally free to face the day. The latter is the greatest blessing there could be.
So, what did I do today?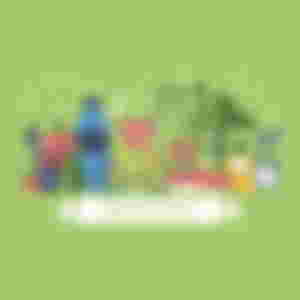 I went out for a run today. The rains have an excellent pattern these days. It rains midday and evening and then takes a break. The break allows the roads to dry and, therefore, is suitable for a run in the morning. I could not ask for anything more. 😊
My run was four-and-a-half kilometers long. I did it in twenty-two minutes. My pace was good as compared to the past. My speed roughly translates to 10 kmph. Hmm.. I could do better. I am not too keen to push with the runs now, as I am just getting back to my running rhythm. So, yes, speed improvement will happen eventually.
While my day has got a little freer over the last few days, it still is busy. So, I had to skip today's dumbbells and resistance & stress training. I fear that that would also be the case for tomorrow, but let's see. I still got around indulging in a few sessions of Ho'oponopono. Here's my write-up on the topic for those interested in knowing about Ho'oponopono.
What Is Ho'oponopono? | The Hawaiian Healing Technique
Have fun reading and practicing.
Anyway, that's it from me for now. I will see you all tomorrow.
Namaste.
😊
-----------******--------------
Okay, this is one of the unexpected records but interesting nonetheless. The fun part is not many of you would know about it. Did you know there is a record for going up a flight of stairs with a person on your head? Yeah, there is.
Giang Quoc Nghiep and Giang Quoc Co, both brothers, hold the record. The brother went up 100 stairs while balancing the other on his head. The record was created on 23rd December 2021. The Vietnam nationals went up 100 stairs in just 53.6 seconds.
Have a look at the video here:
The question is - can we go up 100 stairs in 53.6 seconds? Forget about the load on the head. 😊
-----------******--------------
Image Courtesy: Geralt @Pixabay |
-----------******--------------
Some of the good crypto-writing-earning sites:
Publish0x: Earn ETH || Read.cash: Earn BCH || Trodl
----------------------
Some good earning sites for Tweet size posts
Torum: Earn XTM || Noise.cash: Earn BCH || Tipestry: Earn Dogecoin, Dogecoincash & SuperDog
----------------------
Some crypto-faucets and jewelry earners:
Horizen: Earn ZEN || Mene: Earn $5 on signup || Earn Litecoin || Earn Bitcoin || Pipeflare: Earn ZEC, FLR, MATIC
----------------------
Few Gaming-cum-earning sites
----------------------
Spot and/or Futures Trading Exchange
Binance || KuCoin || WazirX || Bityard
----------------------
Search Tool That Pays in Crypto
----------------------