Hello read.cash community. As promised, here is my weekly update on my weight loss journey into fitting to my old clothes again.
So far so good, or so I think. If I don't look at the mirror and if I don't try my old clothes on, I cam genuinely say how I feel lighter and cleaner after a week of changing my diet and starting exercises.
For my first week, I opted to replace and minimized my rice intake by substituting it with boiled sweet potato and Saba Banana. I also started with dance exercises from MadFit Youtube channel. I recommend her dance videos for beginners like me or for those who do not like to do the High Intensity kinds of workout.
For this week, I asked my parents to buy other root crops for me to have other alternatives like; gabi, potato, and carrots. Along side this, I am discovering new ways to cook such raw ingredients. I recently have tried to cook some baked potatoes. I am planning to learn how to cook some good mashed potatoes.
In addition to this week, I bought a 2.6L water jug for me to keep track of my water intake everyday. I am so thankful to read.cash forthat because I managed to save up all my earning here to buy the jug and not having to rely on my parents.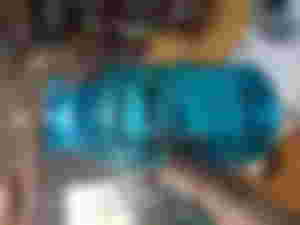 In the near future, I am going to save up for a yoga mat since I always hurt my knees whenever I do my stretches.
Thank you to everyone who is supporting me, and to any one who wants to start the journey too, I am always open for you guys to talk to.
I am still accepting recommendations for exercises or youtube channels for reference and other weight loss tips. Thank you in advance.
Lead image is from unsplash free photos*