Monday, September 13, 2021
Hello everyone, good morning to you all. I'm supposed to publish this Article yesterday but I've been busy fixing my kid's needs for their 1st day of school today. So for today's article, it is nothing important, lols. I just want to share the happiness I feel yesterday. So there yesterday was not an ordinary day for me. I woke up yesterday morning with such a wonderful surprise. 😊
Why? Well, every morning I used to check my phone, checking messages in my messenger, and my telegram account was the first thing I always do in the morning. Since messages are important to check first. Especially when SmartBCH came into my life, lols. I was been so active in telegram hoping to claim more airdrops even though I already have some tokens to hold. So when I checked my telegram I've seen that I have a tagged message from our Juungle group.

So when I checked the message, it was Christian Blas who congratulates me on something. I was curious why does he congratulate me at that time. I even thought I won the ARG Meme contest already since I sent my entry the night before the announcement of the winners, but when I checked ARG's room in TG nothing no good news yet in there because the Meme Contest did not yet finish. I asked Christian why does he congratulates me but I guess he's not online yet. So I just decided to wait on his reply. Then I just checked my TG groups, my noise.cash, read.cash and Twitter account one by one. Then when I last checked my Twitter I saw that there's the good news I was looking for, lols. A very special good news for me. 😊
This is the first thing I saw on my Twitter notification, a tagged message from @BCH.games asking for my Deposit Address co'z I won the top prize of $50. Yay! What a great surprise and a great start to my day. It was unexpected co'z I thought the winners will be picked at the end of the month as what they always do when giving such a deposit game.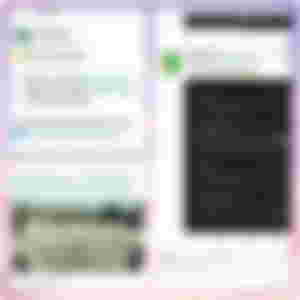 It was September 4, 2021, when they posted a new game. The mechanics are simple just follow and RT @BCHdotdames Twitter account, deposit $2, then post your proof or screenshot below their Tweet. I'm honestly not expecting anything since I've been always trying this kind of deposit game but I never got a chance to win a huge amount like the others who are always lucky to get the top prize. But well I already won smaller amounts like $2 and $5 from the simple RT and deposit game they do. So I never expect to win the top prize, but I admit I'm praying to win even the $2 consolation prize since there are only a few who participates in the game. I'm already happy with $2 just in case but of course, winning the top prize is still different, I'll be happier with that, lols. So when I saw it, I can't help jumping into our room out of happiness hahaha. $50 is big enough for me, It's already my budget for one week, hehe. This amount is such a big help for me already.
Where else did I use my rewards? I used to buy complete school supplies for my kids. Yes honestly I'm planning to withdraw some of my earnings from noise again the other night so I can use it for my children's needs, since my partner hasn't started to work yet, still waiting for his requirements to complete. So it's a blessing in disguise for me, for winning such a big amount. 🙂
Then another blessing came the second time around during the afternoon. While we are having fun in our TG group with my Club1BCH fam another instant blessing came to me.

What a pleasant surprise I was one of the top 10 winners including my co-Club members @Mr.Trenzs and @MoreGainStrategies (congratulations again guys).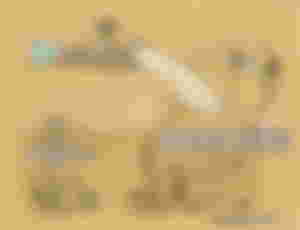 Who can say that this simple Meme will be among the other winners who are good at making Memes? I just feel proud of this simple work of mine, hehe. What's the meaning of this Meme? Just simple, since the sBCH Tokens started to the hype, a lot of users take advantage of this opportunity. They made a ton of accounts just to grab tokens from airdrops as much as they can. Then after that, they just dump or sell it not thinking that they lose more opportunity for not holding their coins. In short, their wallets are just thin like the guy on the left of the Meme, while the holder's wallets will continue to fat as the guy on the right. And will try all my best to hold my coins and be fat like Biggy (big guy). 😊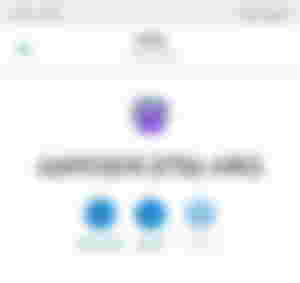 I only holding 16.9 million before the contest, but now I already got a total of 66.9 million ARG. Which is 0.017 BCH or $11 at this moment. What a lucky day for me. Got 2 blessings in a row. Except the unexpected is real. 🙂 I will hold this token as long as I can. Hoping to harvest a good profit out of it. Who knows all of the tokens I have right now will reach the moon, so am I. SmartBCH is just new and who knows what will gonna happen in the future, but for me as long as I believe in BCH then I will also believe in SmartBCH and all the Tokens inside it. Again I can't explain any further anymore about sBCH and all the Tokens since I'm just a noob trying to explore things out, hehe. I'm just here now sharing the great experience I had yesterday.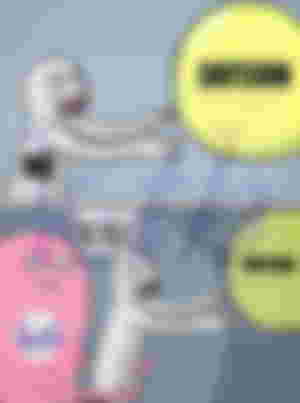 Anyway, I also joined the KTH Meme Contest, but I guess I'm not lucky this time, hehe. But I still want to include and share this entry here in my Article to show my support in sBCH Tokens. 😊
So that's all for today. Thank you guys for dropping by on this nonsense Article, lols. By the way, I also want to share some blessings from my blessings, lols. Drop your sBCH address below and I will choose 10 random winners. Will pick the winners tonight via Spin the Wheel. Winners will get 300,000 ARG each. The timer starts now guys. See you all tonight. 😊