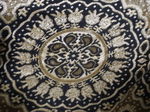 10/23/2021
Hello guys! How are you!
I am a man. I know you know that I was a man through my username but I still I wanted to introduce myself here.

You can call me Nash or anything you want. That's how my friends will call me.

I currently residing here in Mindanao coz this is where my father grew.

I was born in Manila, specifically in Bulacan.

I can understand both Tagalog and Bisaya but I am not that fluent talking in English, so please bear with me if my English is somewhat messy .

My favorite foods, anything that suits to my taste. I am not a picky eater. In fact, I am a big eater. I can eat a whole roasted chicken especially if it's cooked deliciously.

My hobby, maybe I will go with basketball.

Favorite pet- chicken .

Married or not? - not yet married but I am in a relationship already.
I started in noise.cash just today. From scrolling other post, I saw about this platform too so I decided to join here too though I don't have enough knowledge about this platform, I know I can learn it every day by exploring some articles here.
I have a little background about blogging because I have some friends, some students who are expert when it comes to computer thing.
To gain more friends- this will be my first goal. To be known to other users though I know it's pretty hard at first coz I really don't know anyone here. I just jump directly here when I read about this platform in noise.cash. my eagerness to earn money brought me here so that's the reason why I have to join here.

To earn- of course, everyone have this in their mind and I am not exempted to this. I join to earn coz right now, I loss my job. I know that I can't earn that much in my first stay here but I know if I will work hard, I can earn what others earn.

To know some knowledge about crypto. I plan to enter the crypto world once I have earn money. I want to know how to earn some tokens. I am curious about it since I also saw some post in Facebook about it.
Salamat po sa pagbasa🤗. Sana maging kaibigan ko kayo dito.
If you have any suggestions please let me know in the comment section. I am open for any comments.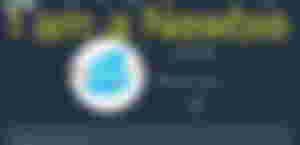 At your service, nash88
You can also message me through this email add: nashmindalano@gmail.com