10/27/21
Before I will start, I like to share this achievement of me. Just an hour ago a receive a notification for how many views does I have.

Thank you so much to all who spare time reading my articles. I am so grateful to all of you. I am really happy to know that I have some users who support my articles. I also want to thank my five subscribers who followed my journey here.
---
This experience was when I was still studying. My father is known to be a terror one, whenever I have problems at school I did not tell him because even if I am not the one at fault, he would still spank me.
He won't beat me with brooms or sticks instead he used some things that he saw in his way. Sometimes he used those metal tube even if we are asleep already.
When I was in elementary, some students used to bully me. They would stop my way and punch me. At first I just let them did it to me but later on I tried to fight back to them.
I even bully some other students who are so arrogant. I learned at the young age that if I won't fight back, they will bully me every time they see me.
I really don't know the reason at first but later on I discovered that it's because of my family background. I just ignored all those stupid acts of them but they won't stop pestering me so I learned to fight back.
Funny to think that I was once the one who was Bullied before but later on I became the bully. I Bullied others to show that I am not anymore the little guy who just accept punches from others. I am not the usual little guy who just keep quiet when Bullied. I Bullied to let them know that I am not weak as what others think about me.
---
As much as I want to stay here yesterday to read some articles but I am too tired already when evening comes.
I apologize for not reading your articles, I will make it up today.
I am so happy today that finally I receive small amount on my noise cash account. That's little for others but I am happy and truly grateful for it.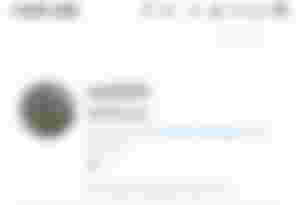 It's me nash88, at your service.
You can also follow me on my noise cash account if you want to. I have few post only but soon it will be many.