Book Review: "The bus driver who wanted to be god" by Etgar Keret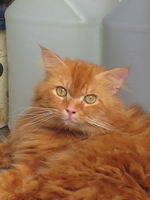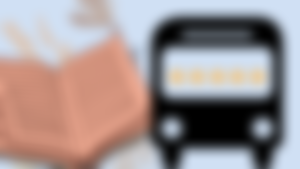 At first , the story "The bus driver who wanted to be god '' by Etgar Keret was quite confusing because of some parts that are explained deeply, but are not related or help in the progress of the story. Aside from that, after we read it a couple of times, we understood the meaning of it. It shows that the bus driver had his own way of looking in life, he applied rules that are beneficial to him and he thinks are beneficial to some but he is aware that some people don't really understand his rules. On the other hand, the guy who was lazy and always tardy finds himself a purpose, a woman, but because of his consistency of being always tardy his hope of being a changed person slowly fades. So this one part in the story when he was chasing that bus and luckily the bus stopped not because of him running but because of the traffic light. On that part we can see that there's a battle between the bus driver's rule or moral code and the man's will to change. It's quite confusing though that the driver let him inside the bus. I guess he saw himself in the man's position  or it's just he was sympathizing with the man so he let him in. So after that he knew that the woman that he was supposed to meet was already married. So he was walking and he saw the bus and now the driver was waiting for him. 
So the story was kind of surreal but believable in a way it shows that all people in this world have their own personal rules, codes or regulations that they value so much but is willing to give considerations to some, considerations in a way that when he sees himself on someone he tends to break his own rules it's quite odd and relatable way in viewing life. It was selfish of the bus driver but I think he did it for his own self pleasure that we will open the door if and only if he sees himself on that person. The story showed that he didn't actually change but more of learned to understand himself and others and here in this story it's like a "one time, big time" realization that will not happen again. So to conclude, Etgar Keret's way of telling story makes you understand the the "other sides" or the "not norms'' of life and it's also bizarre that you need to ponder to really appreciate the story the way the author wants you to understand it and it also tells you morals that are rarely being told in stories like this.
What about you? What do you think about "The bus driver who wanted to be god" by Etgar Keret?