n0rber in front of the computer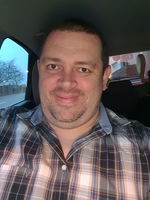 It's been going on for about half a year, about the time I've been trying to find all sorts of ways online to earn money from the comfort of my home. The first problem with this is that the work is generally not convenient. Or maybe it is? Or what if you don't have to work to make money?
I've found some NFT-based games that are quite profitable, but some of them require you to buy some characters to play with later on to earn money. I haven't tried this version yet because I'm not willing to invest my own money in it. There are other games I could get into for free, and I'm playing those now. One of them is a card game where you can earn up to 30-40 dollars a week, that's what I'm playing now. Once I've made about $100 in that game, I can start playing the other game, which older players say promises a slightly higher return.
I will write about this later, I want to gain experience first.
There are some casinos where you can have a lot of fun and make some pretty good money. There are a few games where you can make some pretty good money with different strategies, but of course, as in most cases in life, it is very easy to lose your "hard" earned bankroll.
One of these casinos is one that you can sign up to by following my recommendation link below.

https://bc.game/i-4zlrk6iz-n/
It is easy to transfer the amount you earn to this casino from read.cash and noise.cash, but I was able to transfer a few dollars from there after activating my Coinbase wallet. If you decide you'd like to sign up for that, I have a link to that as well. If you follow that and sign up, you'll both benefit.
https://www.coinbase.com/join/PB6TJP?src=android-link
For example, I just got 1 Euro for reading a course material and answering a question about it.
There are several sites, I tried one where you actually get paid for watching videos, and you can also transfer the money to Coinbase. I'll give you a link to that one too, in case you're interested. You pay for watching the ads. For one euro you have to watch about 600 ads, I think that's pretty good money. Anyway, think about it, in any case I'll include the link to this one.
https://www.idle-empire.com?r=7oouju
I came to the conclusion that these things might not be worth starting because you want to be rich, but for me it was a very good way to spend my time. I have enough problems in life and these things keep me busy in my spare time. The fact that I make a little money on the side is just an added bonus. Maybe I'm wrong, but who knows... maybe that's just an interesting perspective.