The Dream US Roadtrip
I have never been to the US but it was always my dream to do a road trip across the US and as a baseline for travelling, I always thought that route 66 would be the one to do. This was before I was married and had a family.
Back then I had envisioned a lads road trip "The Hangover" style with some of my friends. This would involve hiring a humvee like Arnold Schwarzenegger had and rolling across the US in style.
A few years later in my 30s and a large wake-up call. I still didn't make it to America and my vision changed to backpacking and hiking the Appalachian trail and some more interesting pursuits.
With the luxury of an RV and now married and with kids in my 40s a more relaxing chilled family road trip would now suit me better! However, it is such a huge country that I would start with a shorter road trip from New York to Miami.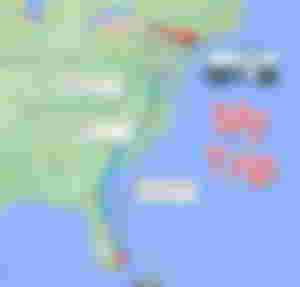 We could do more sightseeing and some family-orientated activities and at a much slower pace.
First off I would start in New York and visit the famous Times Square and check out the Statue of Liberty. I really would like to take the nighttime helicopter flight and get a good feel of the city. I think a flight from above would be really impressive.
To give you a feel of what it looks like, here is the company offering the tours:

After a few days in the big apple which would include a trip across the famous Brooklyn Bridge and breakfast at Central Perks, we would head to Atlantic City. There I would like to look out to the Atlantic ocean and walk along the promenade. I believe there is an amusement park there too.
The next stop on the way would be Washington. Here I would like to view the Whitehouse mainly and get the token photo. After a day or 2 there we would push on.
Next, we would head down towards Miami. Hugging the coast as much as possible. Along the way, there are many beautiful beaches and sights to see. This could take a few weeks, stopping in remote places and enjoying the tranquillity.
Once in Florida, we would go to Disney World Orlando for a few days as this is on the to-do list of the kids. Next up I would like to head to Miami beach.
There I have heard there is an old art-deco district with buildings from the 1930s. I would like to hang out there and enjoy the food and beach life.
Do you have any dream vacations planned?
Thanks for reading.
Resources:
The title photo is mine and edited in Canva.
Google maps screenshot sourced as highlighted and edited in Snagit.