Saturday Savers Club - Hive Power Up - Investing in FUNM Tokens
Welcome to week 40 of my latest Hive Goals report as part of the Saturday Savers Club. It has been 1 week since my last update. You can check what week it is here. I like to do this post to keep track of things, measure my progress, and share my musings.
Hive Power Up
This week I powered up 600 Hive to give my Hive power a boost and help get me towards my Hive Power goal faster and in particular my next Hive Power milestone of 20k.
In the chart, you can see my power-up taking me over the 17000 level.
Investing in FUNM
Recently I added some FUNM miner tokens to my passive income tokens. The reasons for adding them are:
Daily FUN token income

Support the growth of the FUN tribe and community

Initial income of up to 150% APR
The tokens are available for 2 Hiver each and the mining works in the way of a script to choose the 100 FUNM holders each day. More details are here.
So far, although I didn't hold very much LOL, the returns with the airdrop are pretty good and I hope to buy some more miner tokens.
Right, let's look at the table this week:
I removed a couple of tokens where I am not actively looking to target them.
My Hive Power increased by 718 this week after my power up and I am 31,5% towards my goal of 55k Hive power.
My LEO goal increased by 20 this week and I need just 10 LEO to reach my 1000 LEO goal. I am considering taking part in the upcoming LPUD and seeing how I can increase my LEO income going forward to reach this goal.
My ALIVE tokens grew by just 9 as I sold my ALIVE tokens. I hope to use this income to buy the remaining ALIVEM tokens that I need.
My CTP goal increased by 863 this week. Currently, I am staking all tokens and trying to reach my 50k CTP goal.
My HBD increased by 35 again this week. The weekly interest increased to 3,51 which is a pretty good HBD income to have.
I managed to reach my LUV goal of 375 and will now target 750 LUV tokens to be a LUV legend. This will allow me to send 10 LUV per day. I am trying to buy them on the market lower than the ask price, so let's see if I can get them at a good price.
Here is the growth in the last 7 days from hivestats.io: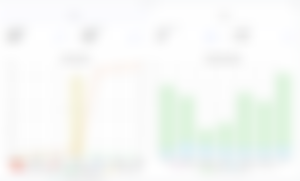 My author rewards were 102,95 HP this week and my curation 22,87 HP. Overall a pretty good week with over 100 HP powered up.

In the above table with the trailing stats, you can get a better picture of the progress. The ones that are key to good growth are the curation and HBD Interest as they are passive.
That's it for this week, but before I go, be sure to check out the @eddie-earner or @susie-saver accounts for more details about the Saturday Savers Club. This is run by @shanibeer.

Resources:
Hivestats screenshots taken from Hivestats.io
Title image created in canva with image created by @doze
HiveBuzz stats taken from HiveBuzz
Disclaimer
This is not investment advice, please do your own research before investing.
My Sponsors:
Let's connect : mypathtofire