LEO - Time To Dive In
With the news that the LeoFinance team are expanding their team and turning its focus to improving the LeoFinance community, is now the time to grab as much LEO as you can?
The first move by the team is to reinvest ad revenue generated into the LEO token rewards. It was estimated at around $4k per month, so around $48k per year! That's a very nice demand created for the LEO token.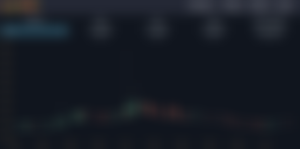 Looking at the current price on LeoDex, are we going to see this low price for much longer?
With Polycub ending soon, what are people going to do with their Leo earnings?
The LeoFinance team have created extra demand and use-cases, plus the expected growth of LeoFinance, I suspect we won't see this low price for much longer. If LeoFinance grows and the ad revenue grows, it could even increase much beyond $4k per month.
Is now nice and early to get in on LEO?
How are you going to play it?
Thanks for reading