We live together but we are far away from each other.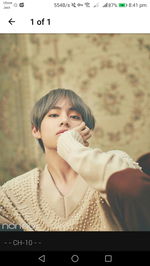 Today I was thinking that just how we are growing to get more knowledge. we are getting modern day by day. is it a good sign to be more modern or a bad sign? please share your reviews about it.
I think it is a both bad and good sign. We all know what will be the good consequences of getting more knowledge. but today I want to write about the negative effects of getting modern.
From childhood, we all listen to our elders whether they are our grandparents, parents or siblings That you should be a doctor engineer or something that gives more money while working. So in our little brains start thinking about how we should get more money. we don't think of the way how we can get good money without disturbing others' life.
Most of us gain success to get fame, popularity, some of us want to get stable in life but what we neglect is our loved ones. How we neglect them. when we are trying to get more success we get greedy and we start ignoring our families or the ones that care for us in our hearts.
we get busy all day just trying to get success but what we lost is how to trust each other. we all are fed up with lies. we knew whether the person who is talking to me is telling the truth or not. we don't believe them. we knowingly or unknowingly.
If someone is kind to us we find them suspicious because we don't trust people and we assume things about them why they are approaching us what will they get from us. But we forgot that if you try to seek someone we help and find benefit for yourself then why don't we try to help others. We are getting selfish day by day.
we ignore our parents and always hurry to leave for our jobs. in the meantime, we forgot that we have family who is waiting for us. and just want to talk to us to find out how we are doing and how we accomplish our work.
in conclusion, we are just being coward and selfish and running away from the ones who are just being honest with us or love us and we break their heart in search of artificial and plastic.