"Stay afraid, but do it anyway."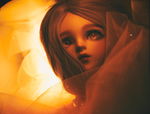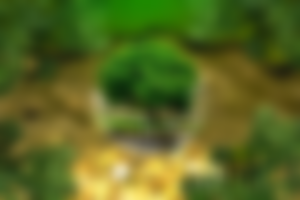 Life is very hard and complicated.... is full of hardships and we have to struggle the achieve our goals or aims.
Life is not as easy as it seems, everyone has their difficulties in life. We have to endure it to become strong human beings.
We can achieve our dreams when we give our best on the right path. We can also dream in broad daylight but we should also know how we can accomplish our struggle and become the shining star in your universe.
Never chase others' dreams or their path. Make your path and become a leader. Follow your inspiration and become the example of the best leader. It will give you strength and encourage you to achieve your dreams.
________________________________________________
Life is not a bed of roses neither it is full of hurdles. Life is full of efforts but there are a lot of difficulties and challenges confronted by people in everyday life. Happiness in every field of life never reaches you on its own. You have to fight hard to get to it. A reasonable criterion is that of a sports person. A boxer can only win a match based on the amount of accomplishment and hard work. People faced several problems and challenges, and it is only when such barriers are undertaken will a person can be victorious. Achievement can never be received by staying empty and this indicates that it is significant to put an effort to boost the chances of evolving successful in life. Life is full of struggles and hardships, and if we want to achieve our goal we should always keep our trust in Allah Almighty and also in ourselves. Positivity in life and the way of our thinking have the most significant effect on our struggle and in attaining a goal.
Achievement or disappointment, Happiness or despair, times are a fraction of life and change from person to person, if you have not encountered the periods of failure, you cannot understand the price of prosperity or success. I do not accept these, we just keep a strong notion in Allah. Allah knows what is generously for us because Allah is the only and outstanding creator of the whole cosmos and the one who can provide treatments to our dilemmas. Occasionally people think that there is no confidence in achievement and finds darkness everywhere.
"For every dusk, there's a brighter dawn."
Confronting complications will make you reasonable to the challenges of life and if you ratify the challenges, prosperity will pursue you. Concealing from the challenges will give a severe obstacle in the form of a looser in the competitive contest of life.
Hardship and crisis are a tremendous part of life that direct to a victorious fortune. Difficulty provokes you with a powerful and sufficient capability to survive the full disaster of a life. One should never forfeit the heart but should face his downfalls boldly. We should never lose the expectation as we say:
"Tomorrow never dies"
What it takes as we know, is a tough pilgrimage but when the fume will vacate, we shall arise as conquerors and survivors. We have to walk forward in our pursuit of an uprising. No matter what. We have to scan more and strive difficult to overcome suspicion in ourselves.
Always know an example that ascending the ladder says to attain the prime you have to ascend every single step on the ladder. A similar is the trial with the achievement of life. Success is not the ladder which can be ascended with your hands in your pockets.