Looking Back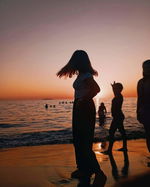 Hello, everyone! How are you? I hope you all are doing great! These past few weeks have been one hell, I can say. So for today's article, I just want to share my piece of thoughts about our class election yesterday, and I hope I also would be able to share with you tomorrow about my humbling experience as a class mayor/president for the past two years in our class while also being an officer in our college organization.
Happy Reading!!!
Just Yesterday we conducted our new set of class officers in our classroom. For the past 2 years, I have been the class mayor/president. So just a few days ago as the Academic year had just started, as usual, we will elect another set of officers, for every organization and class, as for our college, I have been the incumbent Assistant General Secretary last Academic Year, 2021-2022, it was such a tremendous and humbling experience. As I was saying we need to elect another set of officers for this Academic Year 2022-2023 in our college, and for the second time around I was selected again as one of the Officers in our College but with a different position now, as a 3rd Year Representative. So since we will now be having our face-to-face classes, it is required in our college organization to have no other extracurricular position or office in different organizations, even in our class, well this policy has long been implemented, but in our case last school year, it was given an exemption since we won't be as busy and won't be conducting such activities just like in face to face, it is therefor manageable to have an office inside and outside the classroom as long as you will be able to handle and cope with it.
Now, the decision and the implementation again of the policy to have no other extracurricular activities or offices outside our college organization got me caught off guard, especially when I relayed the information to my classmates. They want me still, I also wanted to lead and serve them still, but the policy is policy. I told my classmates that we needed to elect a new set of officers since I am again an officer in our college, but they want me still and said they are fine with the old set of our class officers, but then our adviser somehow decided to re-elect new set of officers, so there it goes. We elected virtually.
Honestly, when I found out that I needed to sign out as the class mayor/president in our classroom, I felt sadness on my part, I mean, looking back, all of the things I have done and sacrifices I have made, the grave shifts this duty and responsibility has to throw and offer, due dates I needed to meet aside from academic and meeting I need to attend to virtually, concerns I need to take just to give and offer my classmates the best service they deserve being their class mayor/president. It was all fulfilling no matter how tiring and draining sometimes. Coming to a point wherein, I need to make them my priority before myself. And the topmost, looking back now, being recognized, earned the respect of my classmates, and them being grateful and appreciative of all the things I have done, to the point that they don't want me replaced, as their class mayor/president for my two years of service was a different level and nostalgic.
Being able to inspire, help, and become their voice, one who lifts them up and pushes them to do better cheers them up motivates, unites, and is an epitome of a good leader. It was honestly draining, to the point that there came one time that there was nothing left of me, it is indeed exhausting but above all, it was one of the best experiences I had and worth all, I can say.
I may have been saddened by the fact that I was replaced, but I know that it is for the greater good since I needed to serve a larger range of student populations. And honestly, after the election I felt a surge of relief, it is as if I had been swimming in the ocean for two years and now I can finally say I can breathe, cause I was now sailing just like a regular student, with fewer responsibilities inside our class, no longer flooded with many Group chats in Messenger emergency meetings and the likes. It is all and all to lead and serve my fellows in the Name of Student Service. Now, with a much higher calling and office.
In Him alone are the Glory, Honor, Praise, and Adoration. To God be all the Glory.
Hey there, my read cash fam! I would like to express my sincere gratitude to each and every one of you here. Thank you again for reading my piece. How about you what were your experiences with regards to helping and serving others, may it be inside your home, community, workplace, or even with your fellows? I would love to read all your comments below! Again thank you so much for your time! May we all be blessed!