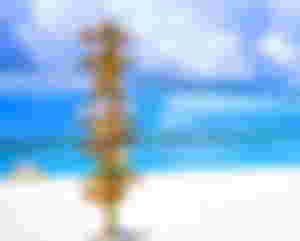 The harder the everyday life, the monotony, the more responsible, the fuller the sacrifices and sacrifices, the stronger the need to change the environment, and the memory of beautiful experiences from previous travels and fantasizing about the future give hope and strength to endure.
One study on what people miss the most during a very limited life in this epidemic, which lasts more than a year, showed that these are trips. Even those who were suspicious of vaccines decided to get vaccinated so they could travel. The answer to the question why travel is so important to people is that it satisfies their numerous psychological and emotional needs.
Traveling somewhere means changing the environment and going from a normal routine to a different, better place. The harder the everyday life, the more monotony, the more responsible, the fuller the sacrifices and sacrifices, the stronger the need to change the environment. People can live frustrated for a while, but if it gets too long, then they either sink into lethargy and apathy or start to "burn out". Burnout syndrome manifests as loss of life energy, development of unconscious resistance to normal activities, lethargy and often turns into depression. A person who works from home for a year, who studies with children, takes care of old parents and who has no time for himself, neither for rest, nor for fun, lives in chronic stress and is prone to "burnout".
Light at the end of the tunnel
The part of us that suffers the most in these strong limitations is our "inner child" who has the need for freedom, play, fun and socializing with other people. One-year life according to the "house-work" or "work from home" system endangers our "inner child" who suffers frustration, who is stressed and who begins to "burn out". And the way it can defend itself from that is to remember beautiful experiences from previous trips or to fantasize about future trips. Those fantasies are the "light at the end of the tunnel" that gives hope and strength to endure.
Because of all that, there are many people who have decided to go to the sea or some other interesting destination at any cost this summer. Although much is uncertain, the decision is firm and it is just a question of how and how much price needs to be paid to make it happen. What is known from the research is that people look forward to traveling in advance, so that even eight weeks earlier than the day of the trip, they start to feel much better.
How much tourist travel is actually a great anti-stress program is best seen when people return from travel. Most feel rested, stating that they have much more life energy, that they are in better shape, that headaches and various back pains that are actually the result of chronic stress have stopped. According to various tests, people are happier and happier. We often hear that someone has "charged the batteries" and is ready for a new work cycle, and research shows that such people are more productive.
Mental "reset"
When someone goes on a trip, then everything is new and interesting for him there. This means that a person absorbs new stimuli, that new performances fill his mental currents, displacing the old ones that are related to obligations and worries. All this leads to the mental apparatus being "reset". This is also reflected in the emotions that are connected with the new environment: new landscapes, people, customs, food.
People who travel to different places more regularly become richer as personalities because they spread their knowledge about the world and people. St. Augustine said that the world is like a book, and that people who live constantly in one place read only one of its stations over and over again.
One of the strong arguments in favor of tourist travel is that they have a positive effect on health. For example, several studies have shown that people who go on vacation live longer and have a lower risk of cardiovascular disorders. Men who do not go on vacation for several years have a 30 percent higher risk of heart attack. In some cases, even one missed year can significantly increase the risk. Women who did not travel on vacation for six or more years were eight times more likely to develop some heart disease. So, traveling and changing environments are very good for the heart.
Travel and vacations are also good for those who have trouble sleeping and insomnia. In the second environment, the biorhythm returns to normal. In the conditions of the epidemic, which has not been extinguished, travel is a nightmare for epidemiologists. We will soon find out what will be the result of this collision of a strong collective need for travel and the still present virus.