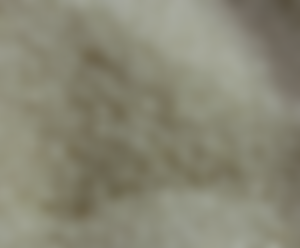 From its use so far, it can be confirmed that erythritol is a safe sweetener, and it is mostly used by diabetics and people on reduction diets.
Erythritol is a sugar alcohol (polyol) that is a natural alternative to sugar with a negligible caloric value. Erythritol was discovered by the Scottish chemist John Stenhouse back in 1848. It has the chemical formula C4H10O4. It was not until the 1990s that its commercial use began in Japan. This sugar alcohol is naturally present in fruits. It is industrially produced naturally, by the fermentation of glucose in the presence of the yeast moniliela polinis.
Erythritol tastes most similar to dextrose, and has a slightly lower sweetness than ordinary refined sugar (about 70 percent). It is white in color, granular in shape like ordinary sugar.
Since 1990, erythritol has had a history of safe use as a sweetener in food and beverages and has been approved for use by state regulatory agencies in more than 60 countries. It is marked E-968.
It is used as a sweetener for coffee, teas, juices, soft drinks, flavored waters, sweets and chewing gum.
In the body, most erythritol is absorbed into the bloodstream in the small intestine, and the maximum amounts occur in less than two hours. Most of the ingested erythritol (up to 90 percent) is excreted unchanged in the urine within 24 hours. Only 10 percent of the ingested erythritol goes into the large intestine, and from there it is excreted in the feces.
It has been tested in many countries. As a safety test, the scientists evaluated the doses of erythritol in which mild gastrointestinal problems, such as nausea, bloating or abdominal pain, occurred.
With a content of 1.6 percent in drinks, it does not cause a laxative effect. The upper limit of tolerance was 0.78 and 0.71 grams per kilogram of body weight, respectively, in adults and children.
For safe use in children, the scientific panel of the European Food Safety Agency has recommended that the upper limit value for a meal or drink is 0.6 grams per kilogram of body weight.
The labeling of nutritional values ​​of erythritol in food products varies from country to country. Some countries, such as Japan and the European Union (EU), label it as a zero-calorie sweetener. In the United States, it is emphasized that it has a caloric value of 0.2 kilocalories per gram (95 percent less than sugar and other carbohydrates).
From the commercial use so far, it can be confirmed that erythritol is a safe sweetener, and it is mostly used by diabetics and people on reduction diets.
In small doses, it usually does not cause laxative effects, gas or bloating, as often happens after consuming other sugar alcohols (such as maltitol, sorbitol, xylitol and lactitol).
Large doses can cause nausea, bloating and diarrhea. In men, doses greater than 0.66 g per kilogram of body weight, and in women, doses greater than 0.8 g per kilogram of body weight, will have a laxative effect. In rare cases, erythritol can cause urticaria.
Erythritol has no effect on blood sugar levels, nor on blood insulin levels. Because of that, but also because of its easy elimination from the body, it is an effective substitute for sugar in diabetics.
It is not dangerous for tooth enamel. Bacteria in the mouth cannot metabolize it, so it does not contribute to tooth decay. Also, similar to xylitol, it has an antibacterial effect against streptococcal bacteria and reduces dental plaque.
When dissolved in water, it gives a cooling effect, such as dextrose or mint. Other alcoholic sugars also have this cooling effect, e.g. xylitol, but erythritol is stronger.