Own your power trust your potential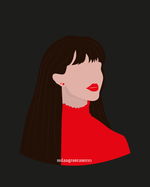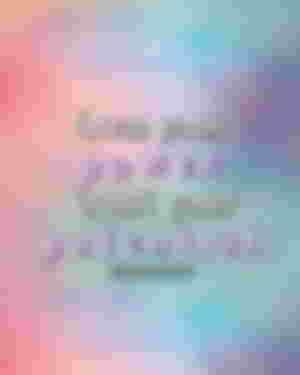 We are all powerful, regardless of your race, your gender, the world is full of diversity wherever you look at it, precisely that is what makes it unique and magical. We can observe it even from memorable times, when we were still evolving as human beings, when with great ingenuity they creatively sought solutions for everyday life, such as eating, dressing and protecting themselves. People are by nature very creative when it comes to solving problems or situations, our mind and our brain come up with strategies, that is where our potential lies.
Have you ever wondered, What are my strengths? What potential and abilities do I have? What am I good for? Many times these questions become unknown, although the answer is in us, we do not completely forget to answer it and leave it to the air and spend the energy to answer them occupying ourselves with other things, the world would be completely deferential if many people they would have been able to answer those questions, since doing something you don't like over time will only bring negative aspects to your life, such as mood swings, you won't be completely happy.
The most ironic thing is that you knew deep down the answer and perhaps you didn't want to make it palpable out of fear. Fear is one of the main reasons why people put aside what they love, because they think that maybe they will fail and not succeed, when the opposite is true. Because each one of us has a unique potential, which is equivalent to a series of skills and strengths that no one equals to anyone else's, they are all unique and with different characteristics that we can have if we make the most of it, it will only lead us to success to win.
We are all capable of achieving success through our talent, potential and abilities, but unfortunately only a few are disciplined and discover that potential, but above all they make the most of it, as many say, they make the most of it. That is why I am going to leave you some tips to learn to recognize these skills:
• Learn to know yourself, it is very important that you know what you like and what you don't like, setting limits, knowing how to identify the rest is a very important characteristic of this.
• Create healthy habits, such as discipline and tenacity that will help you every day, but above all in all areas of your life, this will help you to always maintain focus and help you stay focused on your goals and objectives.
• Be organized, it is one of the most important characteristics, a habit that will help you to even strengthen discipline.
• Learn to listen to yourself and recognize your emotions, if your emotions are important at this stage, if you know how to understand yourself, in good times and in difficulties, the way you handle all this will be one more strength.
• Learn our motivations, it is very important to know what activities motivate us, which is what even just mentioning it just fills you with energy and good vibes.
• Keep an open mind and listen to others, their perspectives, with great respect even if you don't agree, even at times they can serve as inspiration for the future.
• Look for new experiences that motivate you, fill you up and generate motivation and creativity
• Recognize your limits, it is a skill that many do not put into practice, but it helps you do your slopes in a good way because you are doing what is within your limits.
• Meditate, this will help you raise your level of consciousness and will be another of your strengths, in good times and not so good ones, as well as visualizing what you want for your future, if at the moment you don't know what your potentials are this It is an exercise that can help and guide you so that you understand, even the key may be in it, when you visualize where you want to be in a year, doing what, with whom, in what place.
• Make a mooadboard of your dreams, with what you long for, with your goals. This is a map but with clippings or drawings of what you want for yourself and you want the universe to bring it to you, or if you prefer write them on paper, but work for them because if you work for them and for you they will be fulfilled.
Practicing these tips will help you better understand what you want for yourself and of course know and understand what your skills are. Personally, at a certain point in my life I also got lost, because I didn't know what I wanted, I hadn't understood what my strengths were and all for one reason, fear, moving forward with fear means going backwards, I was like that for many months, wanting to do other things. things, discouraged, until one day I faced him, but above all I faced my inner demons and understood that beyond fear there is a world full of great value, almost like gold. Crossing the street of fear will only bring good and positive things into your life, it is the only way to move towards a future that is full of abundance and prosperity.
Dare to change fear for courage, everything you want is on the other side of fear, it is like a coin that has two sides, the good and the bad, but it is only up to you to be able to cross that situation. You can even see celebrities who were many times in the same situation, they dared and today, they can only reap successes, you can do it too, because you also have the ability, you just have to trust yourself, discover your abilities and do the things with love, believing in yourself even when no one else does.
Thanks for reading me, try it, don't be left wanting, then there's no chance, because it's now or never!