Mental health is important, it's not a game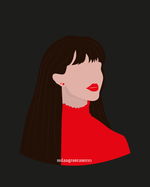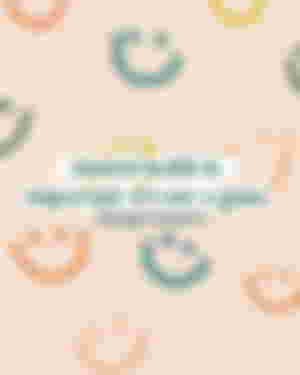 It is extremely important since it includes our emotional, social and psychological well-being, it affects our life, even giving it an almost 360º turn since it mainly does incredible damage to our thoughts and the way we see and face life. We are in the 21st century and there is still a lot of taboo on this subject, people refusing to ask for or seek help for fear of pointing fingers or the famous that others will say.
It is very important at any stage of life since it affects even the making of any decision. When the mind is healthy, everything goes correctly, our whole life is in perfect harmony, so to speak. But even this can change in a second and can turn into a mental illness, it is our job to prevent this condition for our life and that of our loved ones. Some diseases can be long and other temporary all also depends on whether it is attacked in time.
It is very very important to be 100% well with our mental health because it helps us build strength to face daily stress, work productively, have healthy relationships, reach our potential, and having a healthy mind helps us avoid certain diseases such as cardiovascular accidents. , diabetes and heart disease. When you feel that you can't take it anymore because you have suffered a trauma/life situation, even when you feel negatively for no apparent reason, remember that mental health can also be caused by genes or brain chemistry and even family history .
It can change over time, as long as you seek professional help to guide you in your process, never compare yourself with people who are going through similar issues, all processes are different and therefore are treated differently. The warnings that we have or the people in our closest circle are going through hard times with their mental health may be right under our noses and we do not realize it, so we must be more vigilant when we see that their eating or sleeping habits change, they feel empty as if nothing and no one mattered to them, they were very active and their energy is low, last but not least they isolate themselves from the world. Remember that helping or detecting that someone is not well in time saves lives.
Tal es el caso de CHESLIE KRYST, una preciosa modelo con una brillante carrera, tal vez no buscar supo ayuda por temores que hoy en día no sabremos pero lo que si podemos dar por sentado es que aun después de su muerte dejo una gran lección para todos, es que la salud mental es muy importante, que incluso no importa si sonríes puedes estar viviendo un infierno internamente, y hay quienes solo critican y en general no son capaces de transmitir energías bonitas, ni ser empáticos, bondadosos, colaborativos, de una u otra forma colaboran para que las personas se hundan más en ese hueco de enfermedad mental.
Por ello es de vital importancia aprender a ser EMPATICOS, colaborativos, amables, bondadosos no sabemos qué circunstancias están atravesando ciertas personas. Recuerden que hoy en día las redes muestran todo perfecto pero no es así, detrás de una sonrisa pueden existir miles de problemas y lamentablemente hay personas que no tienen ni una pizca de empatía ni ganas de ayudar a esa persona que lo está pasando muy mal.
Si estás leyendo esto y sientes que no estás al 100% pide ayuda, no pienses en el que dirán. Piensa en ti, en recuperarte para volver a estar bien y sobretodo saludable.