How I celebrate Easter Sunday
Hello beautiful people of read.cash fam! How are you today? Today is Monday, a brand new day to start something new, to forget the past and to welcome a new opportunity. It's been days when I last publish here but you know I just rest for a while to meditate and reflect on our Lord's sacrifices and atonement for our sins. Also reflecting to what I did wrong in my life and asking for his forgiveness. And today I am back. So without further ado let's start this.
Easter also called PASCHA (Greek or Latin) or RESURRECTION SUNDAY is a Christian festival or cultural holiday commemorating the resurrection of Jesus three days after his death of cruxifiction. For many Christian churches, Easter is the joyful end to the Lenten season of fasting and penitence.
Yesterday I went to church at the very early in the morning. My planned was I will attend at the first mass but since I slept late that night I choose to go at second mass. We came at the church when the first mass is almost done, right timing for the second mass. Too many people are there in the church and sadly we didn't go inside the church because it is crowded. When the second mass is almost done, it rains hard. We stayed there until the last mass is done. Luckily they provide some tents for the people who can't go inside the church. The number of people inside the church was limited because they are still practicing social distancing.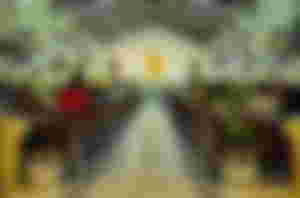 My planned was to go to Lipa City Cathedral after the second mass in Redemptorist Church but we postponed it because of heavy rains. We decided to go to Robinson's mall while waiting for the rain to stop. We ate lunch there and played some arcade games in Timezone to kill the boredom. We shopped a little too, eventhough it's not on the plan. We stayed there for almost 4 hours when the rain stopped.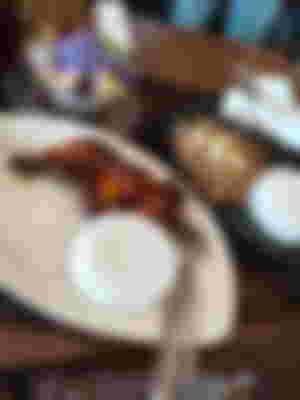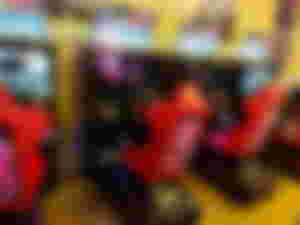 At 3PM we decided to went out the mall and go ahead to visit METROPOLITAN CATHEDRAL OF SAINT SEBASTIAN or commonly known LIPA CATHEDRAL. Its still drizzling but we need to go. Luckily there are only few people there unlike in the Redemptorist church which is too crowded. Maybe devotees are done visiting earlier. We prayed and lighted some candles there. Whenever I went to city I always go to visit Cathedral. It is a big and nice church. I remember when my first time to go there, I am very amazed. I was very young and naive that time but since then everytime I went near in the vicinity of the church, I never forget to visit and pray even just for a moment.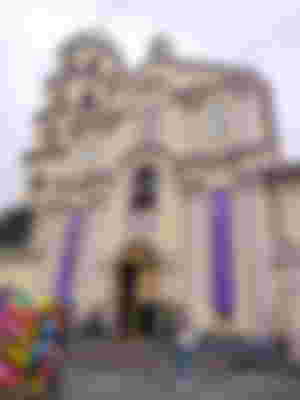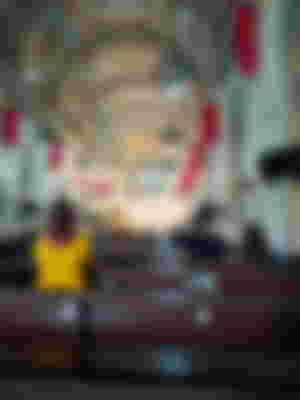 Look how beautiful it is! I didn't took a good shot because I respect that it is our Lord's house and a very sacred place but I can't stop myself to take one photo of this beautiful and amazing church.
After visited the church we headed home at 4 o'clock in the afternoon. My whole day was very tiring but thinking that I sacrifice a little time for Him, I feel relax and blessed. I'm not a very religious kind of person but we need to have time for Him sometimes. I'm not always in the church but I am praying everyday to give thanks for His guidance and blessings.
Despite of all happenings in the world, pandemic, natural disaster and calamities, accidents and more, we are still here in the world and we remain standing, alive and kicking. And that is the one reason for us to be grateful and thankful for Him. We have differenr ways how to celebrate Easter Sunday but that is not important, what matter most is we all praise the Lord. At the end of the day all we did is about Him.

Thank you guys for reading this one, my planned is to publish this last night but I didn't make it. Everytime I was trying to write my phone is falling into my face..😂I'm too tired and sleepy....Thank you guys and God bless you all! ♥️mhy09
HOW I CELEBRATE EASTER SUNDAY
80th article of mhy09
April 18, 2022
First and Lead Image are from google and the rest is mine.
Thank you...