12 O'clock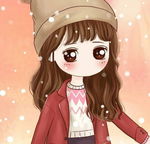 Did you experience that someone calling your name in the middle of the night? Even you are sleeping but when he called your name it is very loud and clear. I don't really know if it is just a dream or what but his voice are very clear when he called my name.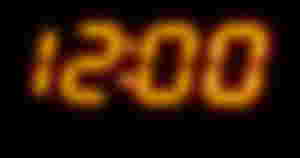 It happened a weeks ago, I drafted it in my article but I don't know how to tell a story about this. That day I did general cleaning in our house. I was very tired that's why I fell sleep at very early, if Im not mistaken it is just 8 o'clock in the evening. I was sleeping peacefully and started to go to my dreamland when I heard a man's voice calling my name. My eyes opened very wide, shocked and asking myself who will call me in the middle of the night. I want to open my window but I didn't because I was afraid that I can see something unusual outside. What if I saw a man outside, what should I do? I don't know what to do if I saw someone outside in my window.
Coincidence that one day ago there is murdered happened in our barangay. A couple was killed by a newly freed prisoner in a daylight time. The man shoot the woman in her face infront of her husband while the husband tried to escape but he didn't succeed. Husband and wife are both dead on the spot. According to the rumor the families of the victim and the killer had a misunderstanding for a long period of time. Unfortunately the killer didn't caught by the policeman. There's a rumor also that the killer was seen in 7-11 buying something after the incident. And after that all policeman conduct a searching operation to catch the killer. I feel bad because like what we saw in the movie policeman are always late.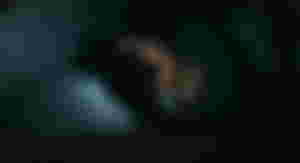 And that incident added my nervousness that time. What if the killer is the one outside my window? What should I do? I was waiting if he will call me again but I didn't heard a voice again. After an hour or two I am still widely awake. I decided to browse in my social media and I saw tbat my friend Jhiro was online. I talked to him and told what happened but he was just laughed at me and said it is just my hallucination or imagination. I laughed but promise I really heard someone's voice very loud and clear saying my name. Jhiro and I started to talk about our P2E game and I am a little bit okay when Jhiro told me "Ate you need to go back to sleep, it's almost 3:00 in the morning." And I answered him, yes I will.
Am I the one who experience this? I feel like it was very real but maybe it is just my hallucination according to Jhiro. Whatever it is I hope it won't happen again. I don't like the feelings, my heart is beating too fast and I was very afraid. I prayed again before I fall asleep. Just a friendly reminder make it habit to pray akways before you go to bed. Because that night I fell asleep unintentionally and I didn't pray. I'm not planning to go to sleep that time but because I was too tired I fell asleep while holding my phone... hahaha. Maybe some of you can relate, yung tipong may ginagawa ka pa pero bumabagsak yung phone mo sa sobrang antok. And that is what happened to me. See to it that you pray before you sleep.

Thank you my readcash fam for always reading this article of mine. Until on my next one... ♥️ mhy09
12 O'CLOCK
84th article of mhy09
April 29, 2022
If I could run away, where would I go?
Images are from google
Thank you...